By– SAnews.gov.za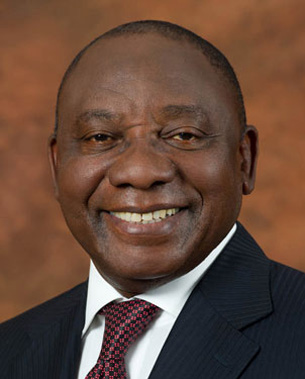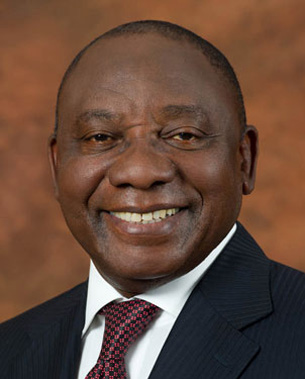 South Africa's outstanding teachers, who go beyond the call of duty, were honoured on Saturday evening during the annual National Teaching Awards.
The event was held at Gallagher Estate and it was attended by Deputy President Cyril Ramaphosa, Basic Education Minister Angie Motshekga and Education MECs from across the country, among others.
A special event that is prominent on the Basic Education calendar, the awards recognise excellence and the outstanding contribution of teachers in enhancing the quality of teaching.
They strive to motivate teachers to do more to improve performance and learning outcomes.
All nominees are winners from the provincial leg of the competition in all nine provinces. They were originally nominated by their schools in categories including Excellence in Teaching or Leadership in Primary or Secondary School Level; Excellence in Grade R Teaching; Use of Information Communication Technology in Teaching; Special Needs Schools; Life Time Achiever and the Kader Asmal Excellence Award.
Thembisile Mdlalose from Thembimfundo Special School in KwaZulu-Natal outclassed her peers by scooping the Kader Asmal Award.
Mdlalose developed her passion for teaching from 1987. In 1999, she went on to establish Thembimfundo Special School using her own money to pay the staff and run the hostel. The school is currently home to 35 homeless children and adults with disabilities, which the department now funds.
"Working in such a specialised field is not always easy but it's worthwhile. It's always been in me to be a teacher, therapist, counsellor and mother. Through my work, I am able to change the lives of those who otherwise might have been overlooked in the system," said Mdlalose.
Ganasen Reddy, the principal of Glenhaven Secondary School in KwaZulu- Natal, won the Lifetime Achievement Award. A science teacher, Reddy has been in the teaching profession for 32 years.
He has managed to turn the school into a model school by introducing morning and weekend classes while embracing technology, which led to the drastic turnaround in the school's results.
"I aim to go beyond what is considered the norm … I believe that every child is a top achiever," he said.
The Special Presidential Award was clinched by Sibusiso Bhengu for his contribution to education.
Deputy President Ramaphosa, who delivered the keynote address, congratulated all the winners, whom he described as "the ambassadors of excellence in education" before thanking them for what he is today.
"Teachers are not just passionate about teaching. I believe that they are driven by a deep sense of justice and care for others. They empower, mentor, nurture, and they give hope to the children of our country. They are our nation's pride," he said.
He said the country's teachers should look to teachers of past generations – like those of Zachariah Keodirelegang (ZK) Mathews, Albert Luthuli, Es'kia Mphahlele and Charlotte Maxeke – for inspiration and ensuring that the doors of education and culture in the country remain open.
Investment in education, the Deputy President said, produces the greatest yield for any society.
"Investing in the education of our children is the best investment that any family, nation and country can ever make. It builds future generations of citizens equal not only in rights but also in access to opportunities."
What South Africa needs is active citizens that can complete in the globalised world; a capable nation that is armed with the knowledge, skills and drive to improve the country's competiveness.
"We need a generation that is equipped to build a better society that is characterised by respect and generosity. That is why teachers hold the key to the nation's future."
For the younger generation to succeed, the Deputy President said SA needs teachers that are committed to nurturing, mentoring and developing them.
"We need teachers that are confident in their own abilities and are eager to impart the knowledge and experience that they have. We need teachers to go to work with a mission, teachers who are filled in their hearts with a great mission of improving the South African child," he said.
However, good teachers alone are not enough. The country also needs good schools and a supporting education system.
"Teaching and learning materials need to be appropriate and readily available to all," the Deputy President said, reiterating that teachers need to be in school and in class on time.
Big plans for education
Deputy President Ramaphosa went on to detail the National Development Plan as it speaks to the education sector. This includes the need to improve the quality of education, skills and teacher training, and development of teachers who are already in service, while also addressing issues such as teacher remuneration, which has been a sticking point for many teachers.
Minister Motshekga congratulated the teachers for a job well done.
"We are here to recognise and honour our selfless, dedicated and caring teachers for their efforts in turning each learner into a leader of the future, a true role player in the local and global economy," said Minister Motshekga.
"Thank you! Thank you! Thank you! Teaching is not an easy task. It is not an easy responsibility but it's one of those noble tasks that enables you to interact with young people. It is special opportunity to mould the greatest asset of the nation – our children."
The winners in each category walked away with incredible prizes, which included generous cash prizes, cell phones and double return airline tickets to any domestic destination. The winners in the top eight categories got to drive away in brand new cars.