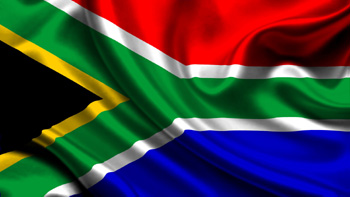 By– SAnews.gov.za
The North West Department of Education and Sports Development has received the largest portion of the 2015/16 provincial budget of R13.4 billion.
Delivering the province's R34.2-billion budget speech in Mahikeng on Thursday, MEC for Finance, Economy and Enterprise Development, Wendy Joy Nelson, said the R13.4 billion translates to 39.4% of the provincial budget.
According to MEC Nelson, the allocation will ensure quality basic education for high learner achievement through educator excellence, as well as sport development, Reconciliation Healing and Renewal (RHR).
The department's allocation includes an amount of R408.2 million for Learner Teacher Support Materials (LTSM), R39.2 million for Grade R implementation, R52.5 million for inclusive education and R43.2 million for employee development.
Job creation
The MEC said the 2015/16 financial year is expected to bring change and impact positively on the lives of people living in the province.
MEC Nelson said the GDP growth in the province should translate to job creation.
For the quarter ending December 2014, she said, the unemployment rate in the province declined from 27.7 percent to 25.2 percent.
"Our expectation as the province is that any slight increase in the provincial GDP and in particular for every 2 percent increase, unemployment should also decrease by at least one percentage point," she said.
The MEC called upon the provincial government, business and civil society to work together in contributing to the economic growth and job opportunities in the province.
She said the province will over the Medium Term Expenditure Framework (MTEF) increase the levels of investment and economic activities in villages, townships and small "dorpies" by focusing on the establishment of sustainable co-operatives and SMMEs.
"Given our limited resources and the state of the economy, we cannot over emphasize the need for efficiency, effectiveness and economy in how we deliver services and transform our institutions to make them more responsive to the needs of our people," she said.
Budget allocations
Meanwhile, the Department of Health received R8.9 billion in 2015/16, which translates to 8.8 percent growth, while Social Development received R1.3 billion for 2015/16.
The Department of Rural, Environment and Agricultural Development has been allocated R3.5 billion and the Department of Culture, Arts and Traditional Affairs allocated R628.6 million.
Other department's allocations are as follows:
Department of Tourism – R478 million
Department of Economy and Enterprise Development – R255.1 million
Department of Finance – R486 million
Department of Public Works and Roads – R7.9 billion
Department of Local Government and Human Settlement – R2.5 billion in the first year of the MTEF increasing to R2.95 billion in the outer year
Office of the Premier – R730.6 million
Department of Community Safety and Transport Management – R1.8 billion
Provincial Legislature – R273 million growing to R307.4 million in the outer year of the MTEF.