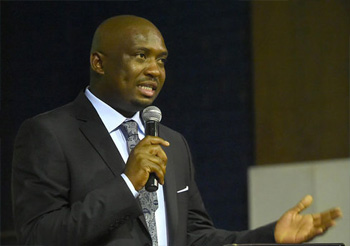 By– SAnews.gov.za
Pretoria – Deputy Minister in the Presidency, Buti Manamela, says more needs to be done to address the current backlog of skills deficiency among the youth.
"We not only have to address the current backlog of skills deficiency but we also have to project and plan for the skills needed to drive the future," he said.
Speaking at the M-Net Magic in Motion launch event at Green Park in Morningside, Minister Manamela expressed concern over the high unemployment rates among the youth.
He said opportunities must be created for young people.
"Our youth unemployment rates are tragically high," he said, adding that "a closer look at the numbers, especially amongst black African youth aged 20 – 34 tells a disturbing story".
"It suggests that there is a generation of black Africans who, through the period of 20 years, lost out on acquiring skills whilst their white and Indian counterparts made major inroads in skills acquisition."
He said young people have an important contribution to make to the current and future trajectory of this country.
The Deputy Minister also encouraged young people to apply for funding for the establishment and sustaining of youth owned enterprises in the film and television industry across the value chain.
He said the Youth Employment Accord, National Youth Development Agency (NYDA), Small Enterprise Finance Agency (SEFA) and Industrial Development Corporation (IDC) have set up a fund capitalised at R2.7 billion.
He encouraged young people to get involved in the film industry, saying the investment in local content development must increase local content output.
"Opportunities for youth owned enterprises in this sector will grow and young people must grab these opportunities," the Deputy Minister said.
He said local films such as Tsotsi, Yesterday and District 9 have graced movie theatres and film festivals throughout the world.
"These films and many more have been flying the South African flag high and making us proud in the process," he said.