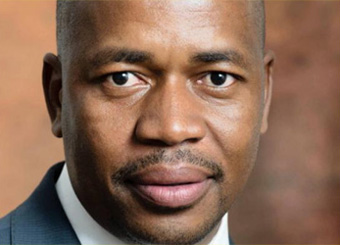 By- SAnews.gov.za
The Department of Trade and Industry (dti) will lead a delegation of 25 businesspeople to the 6th Investment and Trade Initiative (ITI) in Moscow and Novosibirsk in Russia.
The ITI, which takes place from 23 – 27 March, will consist of investment seminars, business-to-business meetings and site visits to expose the delegation to the way Russians do business.
The Deputy Minister of Trade and Industry, Mzwandile Masina, said the ITI to Russia is one of the initiatives by the department to strengthen trade relations between South Africa and that country, especially since the two countries are members of BRICS (Brazil, Russia, India, China and South Africa).
"This trade mission is an opportunity to advance South Africa's export and investment agenda in the sectors of agriculture and agro-processing and also food-related products," said Deputy Minister Masina on Sunday.
He said the trade mission will provide a platform to promote South African products to potential new customers to obtain new business and penetrate new markets.
South Africa's participation will also have a positive impact in terms of increasing export sales and joint ventures with Russia.
"The purpose of the ITI is to advance South Africa's export and investment agenda in Russia and to strengthen commercial and economic relations between the two countries," Deputy Minister Masina said.
He said the immediate opportunities for South African supplies to Russia will be in the increase of exports of fresh produce. With an already established export base of over US $250 million per year for fresh fruits, especially citrus, South Africa could easily expand to fresh vegetables through the existing export networks.
Meanwhile, the South African National Pavilion won the best stand award at the World Food Moscow Exhibition in Moscow last year.
The pavilion, led by the dti, had 21 South African companies exhibiting food and beverage products ranging from grains, rooibos tea, canned fruits and vegetables, fresh produce and wine.
The 21 South African companies that participated were assisted by government through the dti's Export Marketing and Investment Assistance (EMIA) scheme.
South Africa's exports to Russia show a positive sign as they grew by 11% between 2012 and 2013.