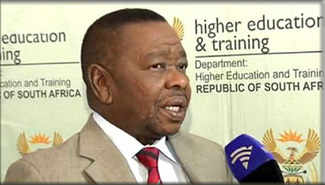 By– SAnews.gov.za
Pretoria – Higher Education and Training Minister Dr Blade Nzimande has approved the establishment of nine Community Education and Training Colleges (CETCs).
The CETCs will enable the merger of existing public adult learning centres into community colleges.
They will cater for a population that is not integrated into the post-schooling environment.
Minister Nzimande said the establishment of the community colleges is in line with the Continuing Education and Training Act, 2006 (Act No.16 of 2006).
He said the CETCs represent a third tier of institutions alongside universities and Technical and Vocational Education and Training (TVET) colleges.
"This establishment is in response to the White Paper for Post-School Education and Training (2013), which sets out the policy direction for the establishment of community colleges. The White Paper articulates the rationale for the establishment of a community college system," Minister Nzimande said.
The Minister said the draft National Policy on Community Colleges, published in December 2014 for public comment, provides the initial process to establish the institutional framework for community colleges.
It also provides a transitory policy framework for the migration of the function of the Adult Education and Training Sector from the Provincial Education Departments to the Department of Higher Education and Training, with effect from 1 April 2015.
The draft National Policy is at the final stage.
The community colleges will be located in all provinces, with each province having one. The Minister said the choice of seats and locations is informed by the National Policy on Community Colleges.
Minister Nzimande has also approved the publication for the nomination of members from the public and relevant stakeholders to serve in the governing councils of the nine community colleges.
"The department has been putting all measures in place to ensure the smooth transition of the function for community colleges to officially exist on 1 April 2015."