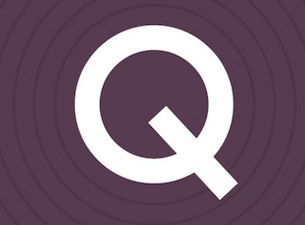 Quartz is launching in Africa soon – and is looking for freelance and fulltime journalists in South Africa, Nigeria and Kenya.
Quartz, which was launched in 2012 by Atlantic Media in the US, focuses on the global economy in coverage areas called "obssesions" such as "Ideas", "Tech", "Markets" and "Lifestyle".
A recent press release said that Quartz Africa @qzafrica, which is to be launched in June, will be modelled on Quartz India.
Its funding partner in Africa is General Electric and it will have region-specific content and targeted native ads. Nigerian journalist Yinka Adegoke, who has worked for Reuters and Billboard, is the Africa editor.
Adegoke sent out this tweet last week:
"More than 40% of Quartz's readers are from outside the US and in just over two years, the site has attracted more than 100 000 monthly unique users from Africa," the press release said. "The rise of the African consumer economy is one of the biggest, and most under-covered, stories that are critical for business readers."
Grubstreet asked Quartz director of communications, Emily Passer, about the new venture:
Q: Where will the team be based? (In Nigeria because the ed is Nigerian?)
A: The team will consist of a handful of journalists around the continent, starting in Nigeria, Kenya and South Africa.
Q: I'm confused by the partnership with General Electric? Why are they interested in Africa – or are they tied into Quartz in other emerging markets?
A: Yes, that's correct – General Electric. We have had previous partnerships with them in the past, including one when we launched Quartz India. The partnership will work like other marketing efforts in the sense that Quartz will help GE tell its compelling stories to business leaders in the African market through native advertising and event sponsorships.
Take a look at what they did with Quartz around the launch of their India product last year. We created a series of GE innovation stories that lived in-stream as well as in an archive, still discoverable via search and social. The Quartz team also created some digital ad products that look and act nothing like traditional display.
A program like this also gives GE great thought leadership content that they can use with GE customers and other stakeholders outside of the Quartz environment, and that's important for a brand like GE's. They are always seeking to partner with great storytellers who can distill a technical idea down to an emotional, compelling narrative.
Q: Are you on the look-out for full-time journalists and content producers in Africa – or will they mostly be freelancers?
A: Yes, full time journalists as well as freelancers.
Q: Is there a weighting towards any particular African markets in terms of content and revenue?
A: We will aim to have a global view of the continent as well as tell other international stories as they related and can be connected to an African audience. Certainly some regions will be more heavily covered than others. We will also aim to focus on technology, business and innovation in the continent, rather than the more crises-driven content you see from other western media right now.
Also on BizNews:
dailysunscreengrabMobile traffic is the future: how SA's news outfits are getting on the bandwagon ozziepropwebsiteOzzie media group Fairfax has a plan but it's not paywall
Emily Passer
General Electric
native advertising
Quartz Africa
Quartz India
Yinka Adegoke
About Gill Moodie (1994 Articles)
Gill Moodie is a South African media journalist and commentator, who runs her own website, Grubstreet on Biznews.com. She has worked both in print and online in SA – for the Sunday Times, Business Day, Mail & Guardian online and the Daily Dispatch – and in the UK as a managing editor and copy editor for Guinness Publishing.
Contact: FacebookTwitterGoogle+
SENS
Click here for today's announcements
Popular on BizNews
The Oscar Pistorius legal team loses again The Oscar Pistorius legal team loses again
Zille takes aim at the Cape Times: SA weekend papers, 2015-03-14/15 Zille takes aim at the Cape Times: SA weekend papers, 2015-03-14/15
Complete Idiot's Guide to Tim Noakes Diet: Banting made simple Complete Idiot's Guide to Tim Noakes Diet: Banting made simple
Dr VD Merwe performs world's first penis transplant. (Comments added) Dr VD Merwe performs world's first penis transplant. (Comments added)
Budget 2015: New Income Tax Tables Budget 2015: New Income Tax Tables
Stay connected
Follow on Facebook
Follow on Twitter
Follow on Google+
Follow on YouTube
Follow on SoundCloud
Follow on LinkedIn
Subscribe to our RSS feed
@grubstreetSA
@BizNews.COM
Subscribe to our mailing list
* indicates required
Email Address *
First Name
Last Name
Mobile number
BizNews Daily Newsletter
BizNews Daily Newsletter
Health Matters
Weekly Health Matters
Grubstreet