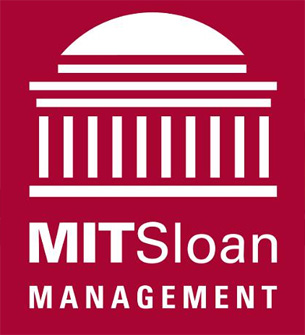 New startup showcase; MIT Africa Innovate Business Plan Competition finalists to compete 
Africa has experienced a surge in economic growth and a rising youth population. Many entrepreneurs and businesses are looking to Africa for future opportunities but coming up against hurdles. What innovations are affecting the region and could lead to future business? What can be done to increase trade across the continent?
On Saturday, April 4, 2015, the MIT Africa Innovate Conference will bring together industry professionals, CEOs, and government officials from across Africa to address these questions and the continent's most pressing business issues at the world-renowned MIT Media Lab.
Slated speakers and panelists are:
Mostafa Terrab, Chairman and CEO, Office Chérifien des Phosphates (OCP Group)
Arnold Ekpe, Chairman, Atlas Mara
Ezekiel Odiogo, Principal Investment Officer, African Development Bank
Dr. Kamal Bhattacharya, Vice President, IBM Research – Africa
Tendai Mashingaidze, Co-Founder, Ubuntu Equity
Ramamurthy Thiagarajan, Regional Strategy and Operations Director, Nakumatt Holdings
Three panels will focus on:
Connecting the Continent: What developments in the technology space will lead the charge in fostering innovation in the continent?
What are the opportunities for radical breakthroughs within the world of mobile, web, big data, health, and finance among others?
The Next Generation of Entrepreneurs: What innovations address the nuances of the African entrepreneur?
What are the key drivers that will enable the current crop of entrepreneurs to fulfill their aspirations and benefit the continent at large?
Building the African Supply Chain: Disruption and transformative ideas – The African Supply Chain 2.0
What innovations will enable companies to build deep delivery channels within a country and across the continent, reaping the benefits of a more unified consumer base?
Finalists in this year's MIT Africa Innovate Business Plan Competition will battle it out with original and scalable solutions to important problems facing the continent's inhabitants and stakeholders. Finalists will present during the conference on Saturday and winners will be decided then.
New this year, a Startup Showcase will feature early start-ups, prototypes, products and platforms that solve important problems for the continent's inhabitants and stakeholders.
Also scheduled are Vision Talks, a set of visionary and declarative speeches from Africa-focused entrepreneurs and business leaders.
For more information and to register, please visit: http://mitafrica.com/
Follow along on Twitter @MITSloanABC and using #MITAfricaInnovate.
About the MIT Sloan Africa Innovate Conference
The MIT Sloan Africa Innovate Conference is the annual flagship event of the Africa Business Club at the business school, which attracts more than 400 participants annually. With a strong focus on innovation and entrepreneurship in Africa, the conference hosts panels in various sectors such as entrepreneurship, agriculture, finance, infrastructure, mobile and telecommunications. The conference also hosts inspiring Vision Talks from Africa-focused entrepreneurs and business leaders along with a very successful Business Plan Competition.