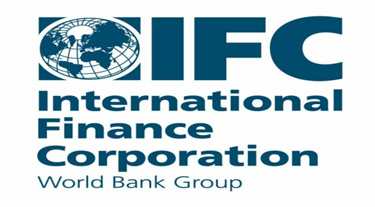 IFC, a member of the World Bank Group, today announced a loan of $4.5 million to Goodlife Pharmacy Limited to help the company open a chain of 80 pharmacies across Kenya and East Africa. Goodlife will supply affordable, quality healthcare products in Kenya, where there are few nationwide chains, and an estimated 30 percent of drugs are counterfeit.  
 
Population and income growth are driving increased demand for reliable healthcare products in Kenya, where many of the country's 6000 small -scale pharmacies are unlicensed. Africa has among the highest medicine prices in the world and there are few branded, quality-controlled pharmacies in Kenya – a gap that Goodlife seeks to fill.  
 
"Goodlife will expand rapidly in East Africa, opening pharmacies at convenient locations in retail centres, petrol stations, and near health clinics", said Tony McNally, CEO of Goodlife. "We aim to bring pharmaceutical best practices to East Africa, providing a range of products that will address the needs of different consumers and revolutionize the way of doing business in this market."  
 
"The pharmaceutical sector in East Africa is fragmented across many small businesses, which often results in unreliable quality and high prices for the consumer," said Oumar Seydi, IFC Director for Eastern and Southern Africa. "By making affordable and reliable pharmaceuticals more available, Goodlife's expansion will encourage other pharmacies to improve standards, transforming Kenya and East Africa's pharmaceutical market."  
 
Over the next five years, Goodlife plans to open new stores across Kenya, and later, in East Africa. The stores will serve an estimated two million people annually, and be tailored to meet the needs of customers of various income levels. All stores will adhere to global standards and undergo strict quality checks. Goodlifes' pharmacists and staff will benefit from the company's in-house training program, responding to a growing need for skills development in Kenya's pharmaceutical sector.  
 
Kenya's pharmaceutical industry, today valued at about $642 million, is projected to double by 2018. Goodlife's recent acquisition of Kenya's popular 'Mimosa' and 'Dove' pharmacies gives the company a solid platform to expand in the health and beauty sector. The founder of Mimosa pharmacies, Chris Getonga, is a shareholder in Goodlife. The Catalyst Fund, a private equity fund focused on East Africa, has also invested equity in Goodlife.  
 
IFC is the world's largest multilateral investor in private healthcare, with nearly $3 billion worth of health investments in more than 50 countries over the past decade. IFC's investments in service providers, pharmaceuticals and medical technology are aimed at promoting greater access to affordable, high-quality healthcare, which is essential for social and economic development.  
 
In sub Saharan Africa, IFC has invested $155 million in healthcare projects, which include hospitals, clinics, and insurance providers.