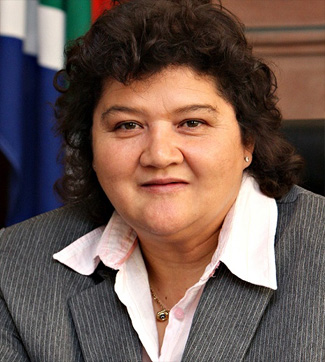 By-SAnews.gov.za
Shortage of institutions of higher learning took centre stage when Public Enterprises Minister Lynne Brown interacted with the youth of Springbok in the Northern Cape, as part of government's Imbizo Focus Week, on Friday.
Government has moved over the past two years to implemented a decision to introduce a univeristiy for the Nothern Cape.
Minister Brown urged the youth to take education seriously while also reminding them to seize opportunities provided by government to the youth.
The Department of Public Enterprises also held a career exhibition as a supplement to the imbizo. The career exhibition was tailored to benefit the youth with skills, training opportunities and information about bursaries offered by state owned companies such as Eskom, Denel and Alexkor.
One of the young people in attendance, Reon Storm from Bergsig said: "The imbizo and the career exhibition did achieve its aim of information sharing with the youth."
This year's Imbizo Focus Week kicked off on 7 April and concludes on Sunday under the government's five year theme: "Together we move South Africa forward".
The Imbizo Focus Week has seen members of the executive across government going to various communities to explain government's programme of action.