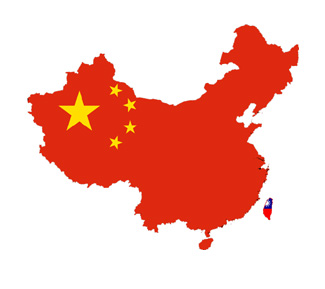 By – SAnews.gov.za – More Matshediso 
Pretoria – Free State Premier Ace Magashule has encouraged the province's business fraternity to build working relationships with their Chinese counterparts.
This, the Premier said, will enable them to exchange the necessary skills and expertise to grow the economy of the province.
The Premier was speaking about the hosting of China in SA Week during The New Age Business Briefing in Bloemfontein on Wednesday. The week starts today and ends on 20 April.
The hosting of China in SA Week follows President Jacob Zuma and Chinese President Xi Jinping declaring 2015 as the Year of China in South Africa.
China in SA Week is an opportunity to further promote economic and trade relations, tourism and strengthen cooperation in areas including education and agriculture, among others.
Premier Magashule said the province has already signed agreements and memoranda of understanding (MOUs) with China. He said the Chinese have already shown interest in investing in the province.
Premier Magashule urged black business companies in the province and across the country to participate and partner with the Chinese business fraternity because they have the necessary skills and expertise in agro-processing.
He said about eight representatives from Chinese universities will be in the province this week, from Thursday.
"They will be interacting with the University of Free State, Central University of Technology, the Department of Education and educators, and they will be investing [in the province].
"They will add value to our products… the Chinese are here to exchange skills and expertise, and our township enterprises will participate in such ventures," said Premier Magashule.
He commended the South African business delegation that visited China for showing commitment and willingness to grow the economy of the province and the country.
"In our delegations to China [for business forums], both black and white business people, have been paying for themselves. That shows their seriousness to ensure that we create jobs in this province. As government, we are there to facilitate those opportunities," said Premier Magashule.
Origins of SA-China relationship
China has built a strong relationship with South Africa even before the dawn of democracy.
"China was there during the days of apartheid. They were on the side of those who fought against apartheid," Premier Magashule said.
About 277 students from the Free State are currently studying in various universities in China and South Africa has since 1994 worked with nine provinces in China.
The Premier was flanked by Health MEC Bennie Malakoane, Education MEC Tate Makgoe, Police, Roads and Transport MEC Butana Khompela, Sports, Arts, Culture and Recreation MEC Mathabo Leeto and Public Works MEC Sam Mashinini.
Other MECs who attended the briefing were Social Development MEC Sisi Ntombela, Human Settlements MEC Olly Mlamleli and Finance MEC Elsabe Rockman.
Premier Magashule said as of May this year, every town in the province will have a government suggestion box for residents to make inputs on how the provincial government can improve service delivery.