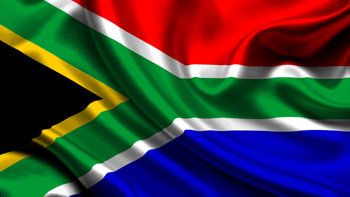 By – SAnews.gov.za-Xinhua
Deputy President Cyril Ramaphosa has called for Asian countries with capital and technical expertise to partner with Africa.
The Deputy President said the development of infrastructure holds great potential for Asian-African cooperation.
"Africa's ability to trade is hampered by a lack of physical infrastructure," Deputy President Ramaphosa said on Tuesday while addressing the Asian-African Business Summit in Jakarta, Indonesia.
Many African countries, the Deputy President said, have inadequate rail, road and port infrastructure and are unable to productively exploit their abundant natural resources.
Asian countries, with their skills, capital, technical and engineering expertise and know-how, can partner with African countries in developing this critical area, he said.
The Deputy President, who is representing President Jacob Zuma in a series of meetings in Indonesia, said that a number of Asian countries are participating actively in infrastructure development projects on the African continent.
"We say may this continue," Deputy President Ramaphosa said.
In addition to infrastructure, the Deputy President said the two continents can cooperate in agriculture and manufacturing.
Because of the diversity of crops cultivated on the continent, Africa has the potential to increase the nutritional value of the global food supply more than any other region in the world.
"However, for African farmers to benefit fully from their contribution to global food supply, they need to be more involved in the food value chain – from seed to market. African countries should seek to add economic value locally," he said.
With regards to manufacturing, Deputy President Ramaphosa said it is vital to Africa's economic future as it can contribute substantially to improving growth, reducing unemployment and addressing balance of payment issues.
"With a market of close to 900 million people, Africa has the capacity to become a manufacturing success," he said.
The Deputy President further hailed the business forum, saying it provides an ideal platform for African business to connect with Asian business.
"Initiatives of this nature enable us to deepen trade. They enable us to identify and pursue untapped opportunities for intercontinental commerce," he said.
The business summit is part of the Asian-African summit and a series of events under the theme "Strengthening South-South Cooperation to Promote World Peace and Prosperity", which will be held in Jakarta and Bandung until Friday.
Over 109 delegates from Asian and African countries will discuss new opportunities on pragmatic economic and trade cooperation while commemorating the 60th anniversary of the Bandung conference.
The forum is aimed at bringing Asian and African nations closer to enhance both regions' economic development.
It is also an opportunity to discuss solutions to overcome common challenges through strengthening South-South cooperation.