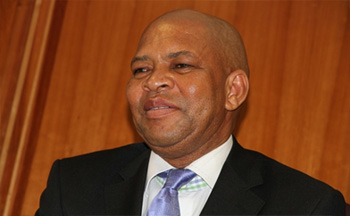 By – SAnews.gov.za – Nthambeleni Gabara
Pretoria – Limpopo Premier Chupu Mathabatha has announced that he will soon be appointing a new MEC for Education.
"In a period that is not going to exceed two weeks, we will be appointing a new MEC for Education. Currently, we do have an acting MEC who is a very able person," he said, while unpacking the Limpopo Development Plan (LDP) at The New Age Business briefing in Polokwane on Wednesday.
The Education MEC position became vacant when MEC Thembisile Nwendamutswu died earlier this year, but Premier Mathabatha has since appointed Public Works MEC Jerry Ndou as acting Education MEC.
Limpopo Development Plan
The Premier described the LDP as a master framework with a clear objective of addressing inequality, unemployment and poverty. He said it was a blue print to guide and put the province on a higher trajectory of economic growth and development.
The LDP, which has also identified specific economic regions that have a significant potential to accelerate the industrialisation process in the province, is guided by the National Development Plan (NDP).
These include Lephalale, Tubatse, Tzaneen and Makhado-Musina corridor as the areas of priority in terms of integrated human settlements and economic development.
Underpinning the LDP, is ten high-level development targets to be achieved by 2020 which includes:
the achievement of economic growth rate of 3% with the creation of 429 000 jobs;

increased access to basic water from 83% in 2014 to 90%;

increased access to electricity supply from 83% in 2014 to 90%;

increased access to sanitation from 43% in 2014 to 50%;

increased Matric pass rate from 72% in 2014 to at least 80%;

increased Geographic Gross Product contribution to the national GDP from 7.15% in 2014 to 9%;

reduction of the unemployment rate from 16.9% in 2014 to 14%;

increased average life expectancy from 58.3 in males in 2014 to 60, and 62.5 in females in 2014 to 65; and

reduction of inequality in terms of Gini-Coefficient from 0.61 in 2014 to 0.50.
The Premier also appealed to the people of Limpopo to fully support the LDP. "I would like the people of Limpopo to know that the LDP is a people centred plan that needs their participation. Please join hands with government, so that this plan can be a great success. We want to change the structure of the economy and make it more appetising," he said.
Nursing colleges
Regarding the revamping and revitilisation of nursing colleges that have closed down, Health MEC Ishmael Kgetjepe, who was also at the briefing, said: "Together with the national Department of Health we are involved in a programme of refurbishment of nursing colleges in the province".
The Premier said they have refurbished the Mankweng and Giyani campuses and are busy with the Vhembe campus.
"We are also building new campuses and we are at the planning phase of both Sekhukhune and Waterberg Districts."
Helping municipalities improve
MEC for Co-operative Governance, Human Settlements and Traditional Affairs (CoGHSTA), Makoma Makhurupetje, said: "There would be consequences for those municipalities that fail to accelerate service delivery".
This after some municipalities only managed to spend a mere 26.2% of their allocated Municipal Infrastructure Grant (MIG) by December last year.
She said her department and the Provincial Infrastructure Development Hub are working on a mechanism to help municipalities to improve in this regard.
Eskom
Eskom boss Brian Molefe, who was also at the briefing, said their main problem is to catch up with maintenance. "We just have to maintain the existing equipment and catch up with the backlog of maintenance, but going forward, we have a programme where we spent R580 billion."
He said with the construction of a modern power station, Medupi in Limpopo, there is a possibility that they can achieve 100% electrification of Limpopo, but after a certain period.