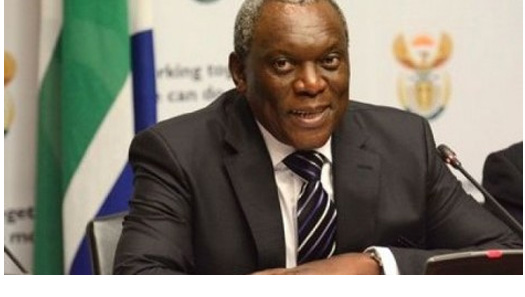 By – SAnews.gov.za
Government is working with members of the Information and Communications Technology (ICT) sector and communities to ensure development in rural areas, says Minister of Telecommunications and Postal Services, Siyabonga Cwele.
"We need to ensure that we do not leave poor people behind in this revolution that is driven by information, knowledge and innovation," Minister Cwele said on Sunday.
Speaking during the celebrations of the World Telecommunication and Information Society Day in the Eastern Cape, Minister Cwele said development was driven by the internet.
World Telecommunication and Information Society Day is aimed at raising awareness of the possibilities that the use of the Internet and other ICTs can bring to societies and economies, as well as of ways to bridge the digital divide.
Minister Cwele launched the internet connectivity at the Qunu Thusong Centre during the celebrations.
He was accompanied by Inkosi Zwelivelile Mandela, the leaders of the OR Tambo District Municipality and the leaders of the King Sabata Dalindyebo Local Municipality.
The event was attended by learners from six high schools and the King Sabata Dalinyebo Technical Vocation Education and Training College.
Companies in the ICT sector talked to learners about scholarships available and provided the youth with career options in the ICT sector.
Inkosi Mandela said he was very happy that government was bringing services to the area, especially communications services.
"It is admirable that we are going to benefit immediately from this intervention. We'll be able to communicate easier as a community with each other and with all spheres of our government and the rest of the world," Inkosi Mandela.
He said the move suggests that the government is determined to improve the future of the youth. – SAnews.gov.za