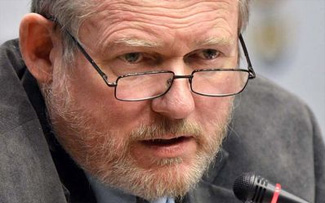 By– SAnews.gov.za
Pretoria – An incubator establishment handbook has been launched to help improve the quality of applications for the establishment of business incubators in South Africa.
Briefing reporters on Monday, Trade and Industry Minister (dti) Rob Davies launched the South Africa Business Incubator Establishment Handbook.
This after the dti in September 2012 launched the Incubation Support Programme (ISP).
"This was a programme in which there was a matching grant facility made available to players in the private sector that were involved in the establishment of business incubators. We did this because Seda was already rolling out incubators through its own programmes. These incubators are typically schemes whereby business services are provided to small businesses," explained Minister Davies.
These incubators can be in a particular industrial cluster where they provide business services in the form of formal and informal mentoring, some form of training and advice about marketing, among others.
The minister said experience in the country suggest that business incubation is an important tool for creating real business players that have got the capacity and ability to be involved in the economy and to survive in a very highly competitive environment that see many start-ups disappearing in a short period of time.
"The problem we saw in South Africa is that there are too few of them and that the rollout through an institution like Seda [Small Enterprise Development Agency] was not going to hit the numbers and what we said was that the dti would be available to provide financial support to players in the private sector who also wanted to become active in the space.
"We continue as the dti to be responsible for the programme although we work closely with the Department of Small Business Development. One of the reasons for this is that incubators are particularly important in the industry as this is a tool which can create industrialists," said Minister Davies.
Progress
Since the inception of the programme, the dti approved 48 applications with a value of R806 million, with a total investment value of R1.1 billion. Claims that have been paid to date have only totalled R85.8 million.
In addition, there were 14 approvals in 2012/13; 28 in 2013/14; and only 6 in 2014/15 with an incubation support footprint in all nine provinces. Gauteng and the Western Cape had the most approvals in sectors that include manufacturing, mining and clothing and textiles.
The Minister said that of the 225 applications received to date, there were 134 applications that were not eligible. The reason for the non-eligibility was a lack of understanding of the incubation concept.
"People were making applications for things that were not business incubators, in some cases they failed to find an industry partner, among others."
Of the 48 applications that were approved, 14 projects worth R222 million have subsequently been cancelled for similar reasons. "What we've seen is that applicants are not understanding what incubation is about. This is the reason for the launch of the booklet, to try and inform the market and particularly people that are interested in making use of this facility what it is that we expect when we support an incubation programme."
The department has set up a target of establishing 250 incubators and is currently sitting at 105.
"Twenty five percent of these are fully funded by the private sector and 75% are partly funded by government through the ISP and Seda technology programme," explained the Minister.
The handbook is divided into four sections that include factors like the need to provide physical space for the business for a period of time and product delivery models, among others.
"We do have in the new BEE codes that larger companies are to be involved in a new category of supplier development. They will now have to earn a sub minimum of points in this category otherwise they will be downgraded a place in their overall scorecard. This booklet is designed to assist and to improve the quality of applications that we're getting for this important facility," said the Minister.