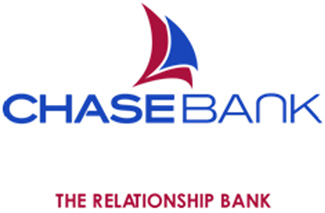 The Bank intends to raise Kes.3Billion from the 1st tranche with a Green Shoe Option of Kes.2Billion
Chase Bank Kenya (https://www.chasebankkenya.co.ke) has today officially launched its Kes.10 Billion Medium Term Multi Currency Note Programme.
The launch paves the way for the bank to raise additional capital to strengthen its capital base and support its strategic initiatives. The Note will be issued in several tranches with the first tranche issued in Kenya Shillings.
The Bank intends to raise Kes.3Billion from the 1st tranche with a Green Shoe Option of Kes.2Billion. A Green Shoe Option is a clause contained in the bond underwriting agreement that allows the bank as the issuer to take up an additional Kes.2Billion if the initial Kes.3Billion is oversubscribed. With a coupon of 13.1%, the issue is the highest yielding of several corporate bonds issued over the last two years.
Speaking at the launch event, Chase Bank CEO Paul Njaga said "The issue will go a long way in maintaining the bank's pace of growth. We are an ambitious bank that is keen on exceeding our stakeholder's expectations and want investors to play a part in writing another chapter of our growth story."
The proceeds from the issue will be used to strengthen the bank's core capital, support lending to its key target segments SME's, Youth, Women, and Agri business. It will also be used to finance expansion of the branch network, investment in IT and product development initiatives.
Chairman of the bank Mr. Zafrullah Khan revealed that the bank which is celebrating 20 years of existence has recorded impressive growth over the years. "Our recently released Quarter One 2015 results illustrate the sustained growth of the bank which is well on course for another year of record profitability. This proves that this is the right bank to invest in."
Total Assets of the bank grew by 36% to Kes.119.5Bn in Quarter 1 2015 compared to a similar period in 2014 while Profit after Tax rose 47% to Kes.634Million over the same period.
Genghis Capital Investment Bank, an associate company of Chase Bank, is the Lead Transaction Advisor and Co Placing Agent while NIC Capital is the Co-Arranger and Co-Placing Agent for the issue.
Samy Ghannam, Associate Director – Corporate Finance at Genghis Capital said that the Note programme is being issued at a time of high investor interest and confidence in Corporate Bonds. Current yields are sustainable in light of the long-term domestic macroeconomic environment factors. In addition, by having a multi-currency programme the bank will also be in a position to leverage from the success of Kenya's debut Eurobond which saw high subscription levels.
The Bank expects the issue to be oversubscribed by a diverse investor segments in consideration of its attractive investment return, the bank's historical financial performance and its ambitious strategic plans.