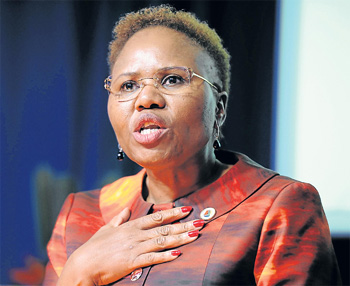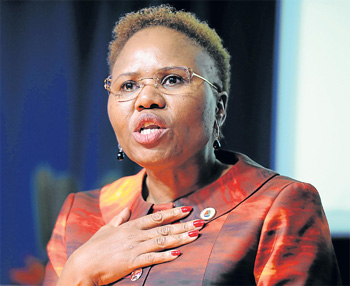 By– SAnews.gov.za
Pretoria – The Department of Small Business Development is reviewing all of its programmes, including the Small Enterprise Development Agency (Seda), as well as the Small Enterprise Finance Agency (sefa).
"One of the key issues that was raised by Small, Medium and Micro-sized Enterprises (SMMEs) and Co-operatives during our interactions this past year was a need for government to offer business development services in an integrated manner," Small Business Development Minister Lindiwe Zulu said on Monday.
The implementation of existing programmes was continuing, she said.
The Minister said her department was also looking at implementing a colocation programme where provinces, development finance institutions and private sector partners offer both financial and non-financial support in one place.
She was addressing the media in Pretoria during a pre-Budget Vote briefing where she provided the context and background to the key announcements that she will make in her Budget Speech which will be delivered on Wednesday.
"We are putting resources in township and rural economies to ensure that informal businesses become sustainable and graduate to the next level," Minister Zulu said.
The Department of Small Business Development will fast track the implementation of the National Informal Business Upliftment Strategy to drive government's support to township and rural enterprises.
She said her department would also work with local government to review the by-laws affecting SMMEs and Cooperatives.
"Government has set aside 30 percent of appropriate categories of state procurement for purchasing from SMMEs, cooperatives, township and rural enterprises," said Minister Zulu.
She said her department will also pay attention to the 30 days payment issue and monitor compliance.
"Paying small businesses and co-operatives on time is critical to the sustainability of their businesses.
"We are working in collaboration with the Department of Planning, Monitoring and Evaluation as well as National Treasury," Minister Zulu said.
Other tasks that her department will be conducting included intensifying the Red Tape Reduction Programme and implementing the Gazelles Programme which seeks to identify and strengthen high growth enterprises.
"It is hoped the programme will have a real impact in the small business sector, as well as economic growth and sustainability," she said.
In its first year, the Department of Small Business Development has spent a lot of time consulting and engaging stakeholders.
"These consultations have enriched our approach and the content of our plans. Indeed, lack of access to finance has been identified as one of the major obstacles to the development and growth of small businesses and co-operatives," Minister Zulu said.
She said her department was overhauling its approach to funding to ensure that it was in line with the principles and tenets of a developmental stage.
"We will develop a business rescue strategy aimed at supporting SMMEs and Co-operatives in financial distress.
"We will also announce tailor made funding instruments for enterprises owned by women and youth," Minister Zulu said.