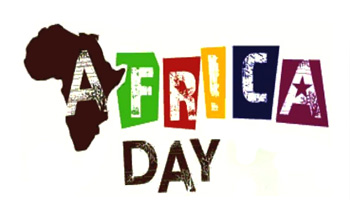 By – SAnews.gov.za
Pretoria – Songs, dancing and garb from various African nations was the order of the day as thousands of people from across the continent converged in Mamelodi, east of Pretoria to mark Africa Day on Sunday.
They were joined by ambassadors from African countries, Cabinet ministers, African Union Commission Chairperson Nkosazana Dlamini-Zuma and President Jacob Zuma who led the country's inaugural Africa Day celebrations under the theme: "We are Africa – Opening the doors of learning and culture from Cape to Cairo".
This was the inaugural Africa Day, which is celebrated on 25 May within the African continent and marks the formation of the Organisation of African Unity (OAU) now known as African Union (AU) by 32 governments in 1963.
South Africa rejoined the continent and the international community in 1994 following the dawn of freedom and democracy. Africa Day 2015 marks the celebration of 21 years since the country's reintegration into the OAU/AU.
In his address, President Zuma highlighted that Africa Day is a celebration of African progress, but also a day to reflect on the challenges that remain.
"We have a lot to celebrate and we have a lot to look forward to. Africa Day is a celebration of African unity and a reminder that we should never lose sight of that noble goal of the founding leaders of the OAU.
"We also at the same time celebrate the solidarity and friendship provided by South Africans in many townships and villages to African nationals who came to settle in our country in search of opportunities even at the height of apartheid colonialism," President Zuma said.
Learn more about AU
President Zuma encouraged South Africans to use Africa Day to learn more about the AU, its structures, programmes and the continent in general.
"We need to understand our own country's contribution to the work of the AU in building a better Africa and in contributing to building a better world," he said.
South Africa is proud of its modest contribution to the success of the continent through its involvement in peacemaking, peacekeeping, as well as reconstruction and development, working within the ambit of the AU with other sister countries.
The President noted that Africa is one of the fastest growing regions in the world.
"We have a sound socio-economic development plan in the form of the New Partnership for Africa's Development. We have clear programmes to advance infrastructure development, industrialisation and advancement in agriculture, health and other social programmes."
The challenge, he said, is to make the growth inclusive and for it to translate into an improved quality of life for the one billion Africans who inhabit the continent.
"We should therefore continue working in unity, to make Africa a continent of hope for the youth and future generations.
"As South Africans, we are proud of our African identity. We are proud to be part of a continent that is growing, that has a bright future," said President Zuma.
The African Union anthem
Meanwhile, the President called on every school, church or community choir and individuals to practice the African Union anthem and sing it at all important gatherings and celebrations.
"We urge South African institutions and companies to begin flying the African Union flag together with the South African flag.
"Government has organised a colourful Africa Month programme taking place in various areas to celebrate our songs, dance, books, poetry, fashion, food and everything that is African about our country and culture.
"That is part of celebrating and reclaiming the African identity of our country and people, which had been suppressed by the racist minority regime of the apartheid era," the President emphasised.
Addressing the event, Dlamini-Zuma said South Africans need to remember and understand that they too are African.
"I've been living in Ethiopia for years and I've never been made to feel like a foreigner or a migrant, I felt like an African. We are one continent, one people and one destiny," she said to loud applause.
She further highlighted that 60% of external tourists, who come outside South African borders are Africans and the country benefits from them.