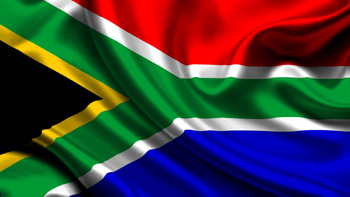 By – SAnews.gov.za
Pretoria – Peru is keen to enhance bilateral economic relations with South Africa, said the Department of Trade and Industry (dti).
According to the mineral-rich South American country's Economic and Trade Attaché, Georgios Patsias and the country's Second Secretary Alberto Garcia Montoya, the country is also keen to increase trade and investment between the two countries.
"There are multiple opportunities that are available for business people, particularly those that are operating in the small and medium enterprise (SME) sector from both countries to explore.
"We are particularly excited about this mission to our country by a group of South African companies because it will encourage trade, investment, joint ventures and amongst companies from both countries. This will contribute in increasing bilateral trade and investments between South Africa and Peru," said Patsias.
This, as the dti is leading a delegation of 18 business people on an Outward Trade and Investment Mission (OTIM) to Peru that kicked off on Saturday and will conclude on 30 May.
Patsias added that the SME sector was thriving in Peru and was contributing significantly to the country's growing economic growth. He identified agro-processing as one of the sectors in which SA and Peru could explore the myriad opportunities available in both countries.
"For instance South African wines and Rooibos tea can certainly find a receptive market in Peru. We do not have Rooibos tea there. We are not producers of wine. As a result, we are importing it from countries such as Argentina and Chile. Companies from SA and Peru can even establish partnerships and joint ventures to find markets in other countries neighbouring us and others beyond our region," said Patsias.
He identified quinoa, a native Peruvian high protein grain crop used for cereal, maca, a vegetable from which a naturally energising powder is made, and asparagus, as some of the Peruvian products that are already successfully being imported to SA where their market is growing.
He said that the two countries have a lot to offer each other.
There are several South African companies operating in Peru's flourishing mining sector which constitutes more than 45% of Peru's Gross Domestic Product (GDP).
In addition, a number of South African farmers are operating in the Peruvian agriculture industry in the Ayacucho Province where they are producing avocados that they export to the United States of America, the biggest market for avocados in the world.
"This shows that we can work together for the benefit of both countries. We are also blessed with a 2000km coastline where the fishing industry is prosperous and opportunities there are abundant and omnipresent. We are also importers of beef, canola oil and fruits such as apples, oranges and pears," added Patsias.
According to the World Bank, Peru, with a population of more than 30 million people, is one of Latin America's fastest growing economies and is expected to remain as such in the medium term.
Bilateral trade between South Africa and Peru totalled almost R600 million last year. It is heavily skewed in favour of South Africa which exported products worth more than R400 million to Peru.
"We are interested in strengthening mutually beneficial bilateral trade relations with South Africa. We view the exchange of trade and investment missions as one of the ways of enhancing these relationships," said Montoya.