Educational Pathways of Leaders: an international comparison
Findings of a 30 Country Study of Professional Leaders
Creating effective solutions to global challenges will require a range of skills from leaders in the public and private spheres. The British Council, in partnership with Ipsos Public Affairs, conducted a study of current professional leaders with higher education qualifications from 30 countries, and across sectors, to reveal:
What are the higher education pathways of professional leaders around the world?
What contribution did direct learning and other higher education experiences make to their careers?
The data show that higher education in the humanities, social sciences and sciences, as well as non-direct learning such as networks built through extracurricular activities or an international experience, all played a vital role in the career development of professional leaders around the globe today.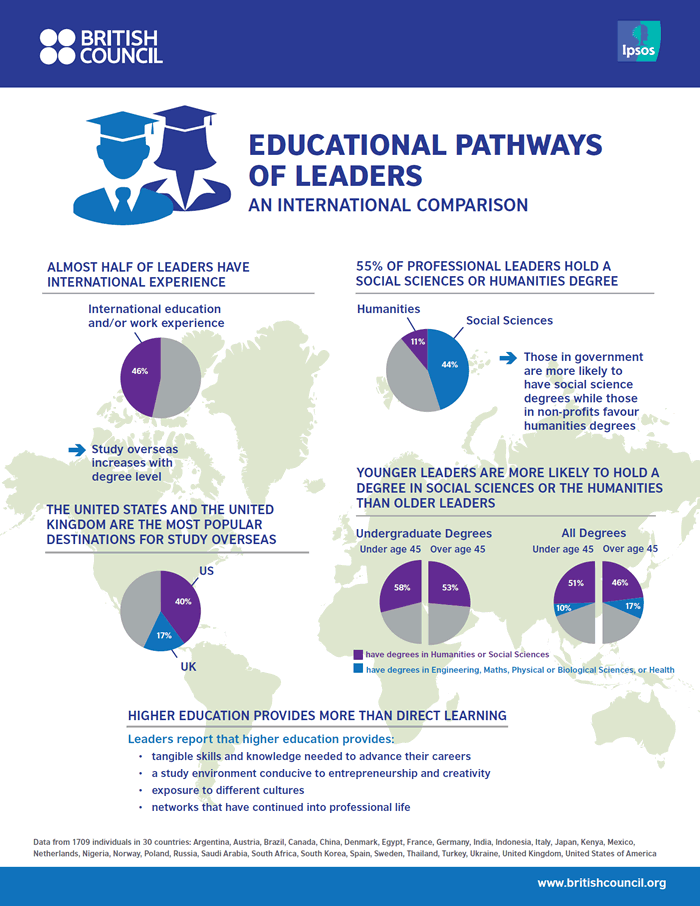 Click HERE to download the full Executive Summary (pdf)