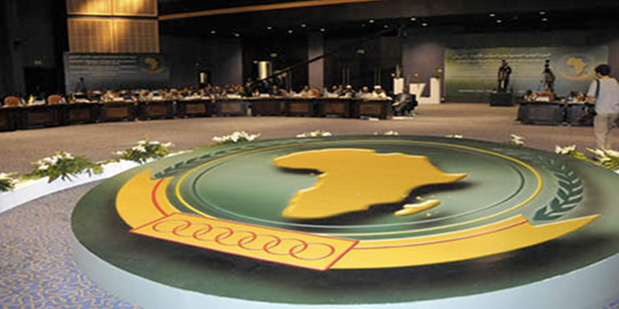 By- SAnews.gov.za
Pretoria – The Portfolio Committee on International Relations and Cooperation said on Thursday it was satisfied that South Africa is ready to host the 25th African Union (AU) Summit.
Chairperson of the Committee Siphosezwe Masango said the Department of International Relations and Cooperation was on top of events.
"The confidence shown in South Africa by the continent is appreciated and the country needs to build on its influence and hosting capability.
"The committee is also satisfied with the agenda of the summit as it largely takes into consideration matters of major significance in a developing Africa like migration and xenophobia," Masango said.
The department's Director General, Ambassador Jerry Matjila, told the committee that 54 Heads of State will converge in Pretoria and Johannesburg and that protocol arrangements and logistics were in place.
The summit begins on Sunday until 15 June and will be held under the theme "Year of Women's Empowerment and Development towards Africa's Agenda 2063".
On Sunday, the summit will officially start with the 30th Ordinary Session of the Permanent Representatives Committee (PRC) which will end on Monday at the Ministry of Foreign Affairs in Pretoria.
The PRC will discuss items on the agenda in preparation for the 25th AU Summit to be submitted to the Executive Council for adoption.
The 27th Ordinary Session of the Executive Council will be held from 10 to 12 June at the Sandton Convention Centre, in Johannesburg.
Then the 25th Ordinary Session of the Assembly of the Heads of State and Government of the African Union is scheduled to take place on 14 and 15 June at the Sandton Convention Centre, in Johannesburg.
It said the opening session of the Summit will feature welcome remarks by President Robert Mugabe of the Republic of Zimbabwe and Chairperson of the African Union, African Union Commission Chairperson Dr. Nkosazana Dlamini Zuma, South African President Jacob Zuma, United Nations Secretary General Ban Ki Moon, and State of Palestine President and Chairman of Palestine Liberation Organization (PLO) Executive Committee, Mahmoud Abbas.
The Heads of State and Government will later consider the report of the Commission on the Ebola Crisis, the report of the Ministerial Retreat on the First Ten-Year implementation plan of the Agenda 2063 and modalities for implementation of the alternative sources of financing the AU, the report of the Peace and Security Council on its activities and the state of peace and security in Africa, and progress report of the Commission on Maternal, New Born and Child Health (MNCH).
A joint press conference addressed by the Chairperson of the AU and the Chairperson of the AU Commission will crown the event.