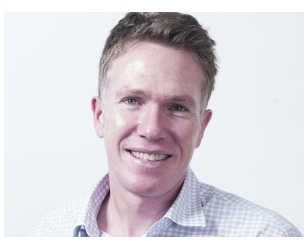 A greater number of South African large enterprises are becoming comfortable with cloud-based services, fuelling this accelerated growth, says Ryan Barlow, CTO at e4.
Although concerns like security, cost and risk have impacted on widespread adoption of the cloud, more South African businesses are beginning to invest in cloud-based services.
This is according to Ryan Barlow, CTO at e4. Barlow says there is an increase in adoption of products like Office365 and Salesforce, for example.
"Initially, early public cloud adoption was driven by small tech companies and innovative business units within larger organisations. More recently, however, more and more large enterprises are becoming comfortable with cloud-based services, which is fuelling this accelerated growth. I have seen an increasing trend with larger organisations to 'trial' cloud-based solutions by only moving less sensitive and risky solutions to the cloud as a start, while keeping more sensitive and risky solutions such as ERP and accounting in-house."
Barlow believes to sustain a competitive business and truly leverage the cloud, decision-makers have to consistently weigh up the convenience factor, the cost and risk associated with cloud computing.
"Some business may be sceptical due to security and data privacy concerns, especially when it comes to the introduction of new legislation such as the Protection of Personal Information (POPI). With regards to cost, moving to a cloud-based service is not necessarily a cheaper option, certainly for medium- to large-sized enterprises," he continues.
Understanding the market dynamics and moving to the cloud services model requires a realistic and practical approach.
From an e4 point of view, the core benefit of cloud computing is convenience and the ability to scale hardware resources on demand. As Barlow explains, this allows flexibility and provides significant risk mitigation with regards to system stability and performance.
In a local business context, this flexibility and degree of control equates to agility, which is a key requirement for any venture wishing to grow and capture more market share.
Partner with experts
Another reality of the domestic market is that there are companies that do not have the expertise on board to immediately move to the cloud and utilise the resource effectively.
For these companies, there is the option to outsource hardware and software to a cloud-based service provider which frees the client/customer to focus on core business.
"For example, running a local instance of Microsoft Exchange for e-mail requires expertise and continual maintenance in terms of security patching and software upgrades. As more users come on board, more licences need to be procured and a continual review of the underlying infrastructure needs to be undertaken to ensure that enough hardware resources are in place to support the number of users and associated e-mails. With a cloud based e-mail service, all the aforementioned processes are inherently taken care of by the service provider," Barlow explains.
Often, cloud-based service providers also provide full backup and disaster recovery solutions as part of their service, which mitigates a lot of business risk for the client.
However, as is the case with any technology service provision, it is important to first carefully consider a potential service provider's security standards, policies and procedures – and, of course, accreditation. A formal accreditation such as ISO 27001 goes a long way to reassure potential clients, Barlow adds.
Other benefits of the cloud are that there is no big capital outlay required to start, and the fact that cloud-based services are accessible anytime, anywhere.
"I am absolutely certain that cloud computing is here to stay. Over time I predict that most, if not all, organisations will move to cloud-based services in order to meet all of their technology requirements. Providers will need to continually stay ahead when it comes to security and data privacy and will need to remain competitive when it comes to pricing in order to facilitate this accelerated move," he concludes.