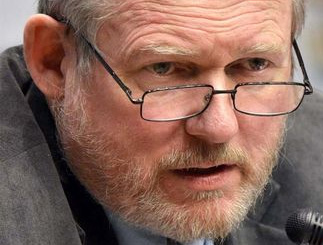 By – SAnews.gov.za
Trade and Industry Minister Rob Davies and International Relations and Cooperation Deputy Minister Llewellyn Landers are in Sharm el-Shaik, Egypt, to attend the 3rd Tripartite Summit.
The Tripartite Free Trade Area (TFTA) spanning 26 countries is to be launched at a summit of Heads of State and Government on Wednesday.
The launch follows four years of negotiations among the Common Market for Eastern and Southern Africa, the East African Community and the Southern African Development Community.
"This TFTA represents an integrated market of 26 countries with a combined population of 625 million people and a total gross domestic product (GDP) of $1.6 trillion," said the dti on Monday.
Minister Davies said the launch signifies the conclusion of negotiations on the legal instrument and will be followed by a process to finalise negotiations on tariffs and rules of origin – the key elements of a functional free-trade area. The Agreement establishes a framework for tariff preferences and other commitments.
"This is an important milestone in the implementation of the development integration agenda in Africa, aimed at promoting market integration, industrial and infrastructure development.
"In the context of markedly improved growth prospects for Africa alongside intensifying global competition for Africa's resources and markets, the need to enhance access to African markets is more urgent. The TFTA is an important initiative in accelerating regional integration efforts aimed at ensuring that African countries trade with each other on terms, at least as favourable as other competitors," said Minister Davies.
He added that the launch of the TFTA will be followed by the launch of negotiations on the establishment of a Continental Free Trade Area (CFTA) at the African Union Summit, in South Africa, later this week.
"Once established, the CFTA will offer a market of over 1 billion people and a GDP of $2-trillion. The African market is crucial for South Africa's industrialisation and job creation efforts as one of the key destinations for our value-added exports," said Minister Davies.