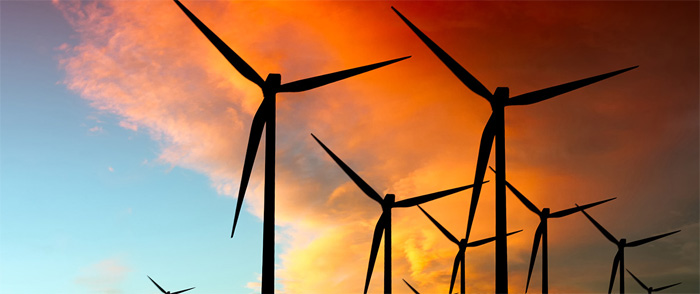 The consortium was selected as preferred bidder for this project in May 2012 and signed a 20-year Power Purchase Agreement (PPA) with Eskom Holdings, the Republic's state-owned utility, in May 2013. Construction of the wind farm, which consists of forty-seven 2 MW turbines, started in mid-2013.
Gérard Mestrallet, Chairman and CEO of ENGIE said: "South Africa is an important market for ENGIE and we are a committed long-term investor in the African continent. The West Coast One wind farm supports South Africa's objective of increasing renewable generation and promoting local economic development. This project demonstrates ENGIE's ability to deliver important renewable projects and underlines our commitment to developing sustainable sources of energy."
The total investment cost of the wind farm was EUR 160 million funded by a mix of equity and debt, which has been provided by local banks. West Coast One will offset an estimated 5.6 million tonnes of CO2 over the 20-year duration of its Power Purchase Agreement (PPA).
This project follows the start of operation of the 300 MW Tarfaya wind farm in Morocco in 2014, Africa's largest wind power project, which is owned by ENGIE in partnership with Nareva Holding.
The RSA Government is implementing a 20-year plan that makes provision for 42% (17 GW) of new generation to come from renewable energy with 8 GW allocated to onshore wind. A successful 'Renewable Energy Independent Power Producers Programme' is in place, with a number of projects already closed.
In addition, ENGIE is actively developing further projects in South Africa. In 2013, the Group signed the Power Purchase Agreements for two greenfield open-cycle gas turbine power plants of 335 MW (Dedisa) and 670 MW (Avon), which are located in the Eastern Cape Province and in the KwaZulu-Natal Province respectively. In 2015, an ENGIE-led consortium with South African partners, was nominated 'preferred bidder' for the 100 MW Kathu Solar Park in the Northern Cape Province.
ENGIE currently has 19 GW of renewable generation capacity in operation worldwide[1], of which more than 4 GW is wind.
ENGIE holds a 43% equity interest in the West Coast One project, while Investec owns 34.5%, Kagiso Tiso Holdings has a 20% interest. The remaining 2.5% will be allocated to a Community Trust, with the purpose of developing and sustaining the surrounding community.