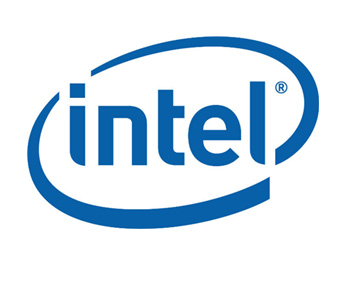 On Tuesday, Intel announced its ready to invest its $125 million venture capital fund in the number of women and minority-led technology startups following the pledge to spend $300 million in the coming five years for the improvement of diversity at CES last January.
At Consumer Electronics Show in Las Vegas in January, CEO of Intel Brian Krzanich pledged that the company would invest $300 million to work for improving and encouraging diversity in tech. The promise came few months after a controversial advertising campaign of gaming website Gamasutra that offended the GamerGame supporters. Another reason behind the announcement is the huge criticisms faced by the tech companies that it employs more of white and male workers discouraging women and minorities from entering the technology workforce.
Fund from Intel Capital, the giant chipmaker's venture capital arm, will consider applicants based on the demographics of the startup's executive team and the whole diversity efforts and their product's strategic fit with the Intel. "Intel Capital invests tens of millions of capital per year into strategic small startups," said Intel president Reneé James. She also added, "We said, if we are going to make these investments anyway, we should use our money for good, and put a portion of that into businesses led by minorities technology areas we want to invest in. People are not doing that."
Though specific investment amounts has not been declared, Intel declared the first four startups to be funded. They are Venafi, cyber-security startup led by a woman, Mark One, famous for its biometric Vessyl cup led by an Asian-American CEO and three African-American VP's, CareCloud, a developer of cloud-based health care software founded by a Hispanic male and Brit+Co, women focused DIY blog and platform launched by Google alum Brit Morin.
CEO of Intel Brian Krzanich said, "Our goal with this new fund is to meaningfully support a technology startup workforce more reflective of society and ultimately to benefit Intel and the broader economy through its success."
The latest announcement is a smaller portion of the bigger plan by Intel that is called Diversity in Technology initiative. The plan intends to spend $300 million in training more women engineers and computer scientists and to attain full representation of women and underrepresented minorities in the US workforce by 2020. It reported last month that 41% of its hires were from diverse backgrounds in comparison with the last year's 32%.
The new fund will be spearheaded by Lisa Lambert, an African-American and a managing director and vice president at Intel Capital. "With the new fund, Intel Capital is committed to investing in the best talent from a myriad of backgrounds to cultivate innovations that serve the needs of a diverse public," said Lambert in a press release. She later said, "They will go through the same scrutiny as any Intel Capital deal. This isn't a social program."
Lambert's investor team consists majorly of women and minorities. "The VC firms that are doing investments today come from a demographic group in which their networks look like them, and reflect their values. The model works for them, so they keep repeating it. The problem is that the model does not incorporate the broader society," said Lambert.
In the recent days, diversity has become hot topic issue with the discrimination issue of Ellen Pao, the interim CEO of reddit and former junior partner at KLeiner Perkins who sued the venture capital firm for purportedly promoting her male colleagues instead of her. This have given way for Intel to top the charts with its investment plan targeting the women and the minorities.