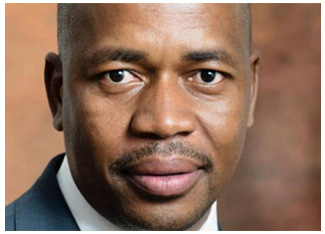 By – SAnews.gov.za
Pretoria – Young people are at the centre of radical economic transformation, says Trade and Industry Deputy Minister Mzwandile Masina.
Speaking to young people at a Frank Talk Dialogue session hosted by the Passenger Rail Agency of South Africa (PRASA) in Johannesburg, the Deputy Minister took the youth on a historical path of policy interventions that government instituted to transform the country since the dawn of democracy.
These included the Reconstruction and Development Programme, Growth, Employment and Redistribution (Gear), Accelerated and Shared Growth Initiative-South Africa (ASGISA), New Growth Path (NGP) and National Development Plan (NDP).
"In the NDP education is an apex priority. The government is in the process of implementing a variety of initiatives and interventions to ensure that the future of our country's children is nurtured to the fullest," said Deputy Minister Masina.
In 1993, there were only about 150 000 black students who could enter tertiary institutions and there was no financial aid for tertiary students. In 2014, there were 1.4 million black youth who were in institutions of higher learning.
"We are building three new universities in Mpumalanga, Northern Cape and Gauteng, as well as 12 new colleges across the country. The government will be rolling out a great number of community colleges for those who are unable to pass their matric for whatever reason," added Deputy Minister Masina.
He said President Jacob Zuma had indicated there was a plan to build more universities to ensure that education was at the centre of the young people's struggle for economic freedom.
"The government is convinced that by empowering our young people we would have done a great service for the future of this South Africa. The capacity that we are building by empowering our young people will stand them in good stead when they have to participate maximally and contribute meaningfully in the economic transformation of this country.
"We are working hard to ensure that we transform our economy from being consumption-driven to being production-based and our youth need to play a critical role in this transformation," he said.
The NDP identifies raising employment through faster economic growth and improving the quality of education, skills development and innovation as two of the priority areas that require maximum attention if its objectives are to be realised.
More than 200 young people attended the dialogue which was held under the theme "21 Years of Democracy, Reflections to Shape South Africa's Next Generation of Leaders".