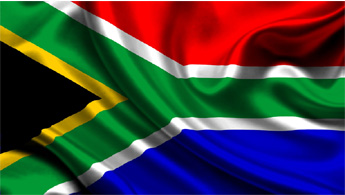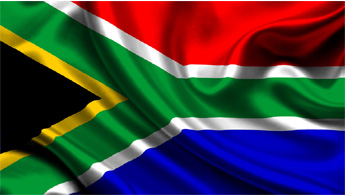 By – SAnews.gov.za – Nthambeleni Gabara
Cape Town – The Gugulethu Youth Development Council (GYDC) says it plans to establish a community radio station for the youth of Gugulethu in Cape Town.
Chairperson of the GYDC, Adelaide Phankisa, speaking to SAnews during the Gugulethu Youth Dialogue and Expo on Friday, said having their own radio station would mean the community could air their views on issues that were important to them, such as opportunities for the youth and dealing with gangsterism.
The Youth Dialogue and Expo was organised by Communications Minister Faith Muthambi, who visited the area with all the entities under her department.
"With all the information we received today, the future plans to establish a community radio station look bright," said Phakisa.
She said they were happy the Minister was able to visit the community and hoped that challenges discussed during the dialogue would be addressed.
UMhlobo Wenene presenter, Nonala Tose, said the dialogue sparked great ideas and with those great ideas one could change the world.
"I really thank the visionary Minister for bringing all entities under her department to share with young people the services that they offer.
"My message to the young people of Gugulethu is: visualise, plan and achieve. A lot of young people have lost hope, but with this important interactive dialogue, they will ultimately regain hope," said Tose.
Member of Parliament, Mandisa Matshoba, who hails from Gugulethu, lauded Minister Muthambi for her efforts towards an inclusive communication system for all citizens.
"The fact that you visited Gugulethu twice in less than a month, clearly indicates that you are a champion of service delivery. We are quite certain that through your leadership, the communication service is beginning to benefit all our people," she said.
Minister Muthambi used the platform to remind the young people gathered at the event to use Youth Month to encourage greater social cohesion and nation building, while also fostering African unity.
"This National Youth Month, is a moment of thanksgiving dedicated to the young people of our country for the contribution they made to free South Africa from the tyranny of apartheid. Government recognises the fact that our youth are among the most vulnerable members of our society and we will continue to place youth development at the centre of our programmes," said the Minister.
Last month she had visited the area to get first-hand experience of the challenges faced by the community.
"One of the issues raised was a need to have a community radio station in Gugulethu. As the Minister of Communications, I agree that access to information, and access to communication networks will improve education, health, and career outcomes," she said.
Digital Migration
Minister Muthambi reiterated that South Africa's move towards digital broadcasting will bring more benefits for broadcasters, independent producers, television viewers and community-based stations and publications.
She said an awareness campaign on the move from analogue broadcasting to digital, which will start soon, will be placed in community based publications and stations.