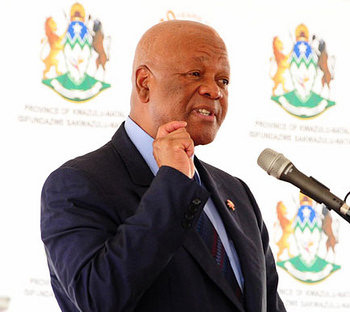 By – SAnews.gov.za
As matric learners will be sitting for their final year examinations in the coming few months, Cabinet has called on the Class of 2015 to apply early for admission to institutions of higher learning as part of the Apply Now/Khetha Career Guidance Campaign.
The campaign, undertaken annually by the Department of Higher Education and Training, is aimed at encouraging learners to apply on time for admission to post-school institutions and thus avert possible stampedes and long queues that take place at the beginning of each academic year.
Addressing media during a post Cabinet briefing in Cape Town on Thursday, Minister in the Presidency responsible for Planning, Monitoring and Evaluation, Jeff Radebe, urged learners to consider Mathematics and Science as fields that will take the country's economic growth to higher levels.
He emphasised that creativity and innovation are key economic drivers in a country.
"Young people must also explore opportunities that are available at Technical and Vocational Education Training colleges situated across the country in addition to universities," said the Minister.
These include the newly established Sol T Plaatje University in the Northern Cape and the University of Mpumalanga.
Repatriation of SA children
Cabinet has thanked the government of Malawi represented by the SA Higher Commissioner Cassandra Mbuyane-Mokone for facilitating the repatriation of two South African children, aged 14 and 20.
The children were removed from the care of their grandmother in Mpumalanga to Malawi in July 2014 by a woman who posed as a former teacher.
A team comprised of social development and Interpol, which left for Malawi on 22 June 2015, will travel back to South Africa with the children, arriving at OR Tambo International late in the afternoon.
Social Development Minister Bathabile Dlamini will receive them at the airport.