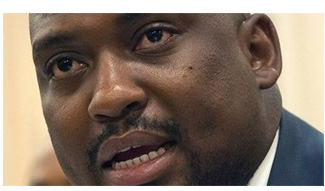 By – SAnews.gov.za
Pretoria – Deputy Minister in the Presidency responsible for Planning, Monitoring and Evaluation, Youth Development and Administration, Buti Manamela, has encouraged the youth to be leaders who make positive changes in society.
"We exercise good leadership by taking responsibility to make sure that things go right in our own lives, in our communities, in our organisations and in our country," Deputy Minister Manamela said on Saturday.
Addressing the Tshwane Youth Leadership Talk 2015, at the National Library in Pretoria, he said young people must be at the forefront of pushing for positive social change.
"If we want transformation in the spaces that we occupy, we need to take a lead.
"If there is still racism, gender exploitation, ageism and other forms of backwardness that are remnants of apartheid or the results of new forms of exploitation, we have to confront these," Deputy Minister Manamela said.
He said one of the many beauties about the actions of the youth of '76 was that their sacrifices were intended to empower the youth of today to take further the ideals which they fought for.
The youth of '76 empowered themselves to fight the apartheid system by taking its power and presence in society, Deputy Minister Manamela said.
"That was true leadership. This is important because philosophy teaches us that 'freedom is the realisation of necessity' and that realisation comes if we provide leadership to our own struggles," he said.
Deputy Minister Manamela encouraged the youth not allow people to play God with their hopes and aspirations as though they are incapable of leading themselves and of realising their own freedom.
"The moment we apportion one amongst us as a superman or superhero, we take a part of ourselves and our abilities and hand them over to that person or institution. We end up disempowering ourselves," he said.
Deputy Minister Manamela called on the youth to be preoccupied with transforming and democratising the spaces they occupy and lead.
CEO and National Librarian Professor Rocky Ralebipi-Simela said government had invested billions of rands to provide libraries and information services in the country.
"Only 10 percent of school going children have access to libraries in this country, so through the public library system we try to make sure we build libraries close to where the schools are," Ralebipi-Simela said.
The National Library has built over 100 libraries since 2007 as it has a conditional grant from the Department of Arts and Culture to build the public library system in the country.
"As we build these libraries we not just putting together a building we are making sure that it is a state-of-the-art library with all the information and communications technologies, with all of the books you can think of, all the reference materials you can think of and we provide free internet access to the public," she said.
Ralebipi-Simela told the youth to be the authors of their own stories and not to allow other nations to write South African stories.
"I want to challenge you to be the author of your own story, don't let other people write for you," she said.