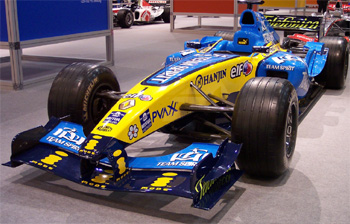 Already popular around the world, motorsports could soon be making much more of a splash in Africa. Several high-profile players in the world of motorsport are campaigning and adding their voice to the many others who want Africa to play a significant part in the various sports.
The popularity of motorsports
No one nation has ever claimed to own motorsports, and this is borne out by the wide variety of nationalities who take part in them. A quick look at the drivers in Formula One races, for example, will show Finnish, Argentinian, Venezuelan, Japanese, and Mexican drivers, as well as French, British, and German. Formula One is not the only type of motorsport though. Other motorsport events include drag racing, circuit racing, and cross-country.
What has happened to make Africa suddenly so attractive to the world of motorsport? Africa's increasing prosperity is a huge factor in its attractiveness. Since 2000, and despite the financial crisis of 2008, Africa's GDP has increased by almost 5% every year, a rate that is twice as fast as it was back in the 1980s and 1990s. This has resulted in a boom in global industries such as banking and telecommunications, as well as a huge surge in retail, with major construction projects being carried out and a rise in the number of private investors. This thriving commercial environment means there is enormous scope for the leisure and sporting industries.
Some countries in Africa, however, are more into motorsports than others. The people of Nigeria, for example, already have a love for sport, evidenced by their soccer fanaticism, but racing enthusiasts are hoping to rival it, with motorsports becoming a major industry. Entrepreneurs are looking to invest huge amounts of money to develop a Nigerian racing championship, as well as setting up academies to train the next generation of African racers.
Perhaps the real test as to whether motorsports can gain a significant foothold in the African continent will be whether the most famous racing event, Formula One, will ever return there. The last time Formula One was held on African soil was back in 1993, but F1's supremo, Bernie Ecclestone, is making every effort to see it return for 2016, possibly in Cape Town. However, there is a black cloud hovering on the horizon as an EU inquiry could lead to F1 financial crash. Meanwhile, Ecclestone and Anthony Hamilton, father of Lewis Hamilton, continue to plan.
They are not the only ones. The president of the Federation Internationale de l'Automobile (FIA), motorsport's governing body, has also been impressed by the efforts of motorsport enthusiasts to bring the sport to Africa. A recent conference highlighted the desire to raise the profile of African motorsports throughout the world and also for the continent to play host to a number of high-profile racing events, all while broadening the local fan base.
Africa is currently the only inhabited continent not to play host to major motorsport events, but with the help of high-profile names campaigning for motorsports and an increasing desire from native Africans for the games, this may be soon set to change.