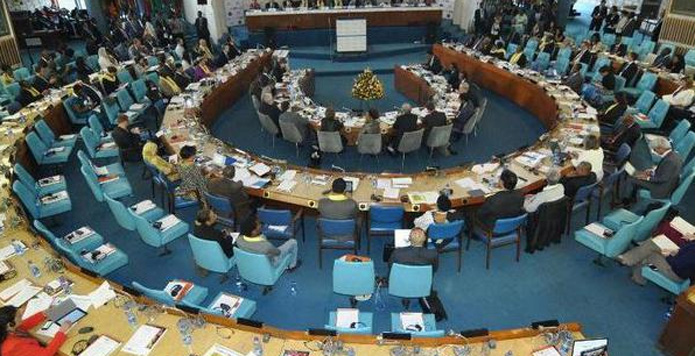 By Inga Vesper – SciDev.Net
A UN programme to improve access to research funding and technology for poor nations is set for approval this week, according to sources close to the negotiations.
The Technology Facilitation Mechanism will include a website and, possibly, a mobile phone app that will unite all UN programmes related to science and research and development. It will also map global science performance and collate open access technologies and science publications to make it easier for researchers in developing countries to access them, says the draft agreement for this week's Financing for Development conference in Ethiopia.
"Science and development are so closely related, you never see one without the other."
Alexander De Croo, Belgian development minister
The mechanism is part of an overall deal to improve development financing and organise funding for the Sustainable Development Goals (SDGs), which is being hammered out in Addis Ababa this week. At a side event on 13 July, UN staff involved in developing the mechanism said they were sure the idea would not be a stumbling block to negotiations.
The idea has received broad support, including from the Belgian government. "Science and development are so closely related, you never see one without the other," said Alexander De Croo, the country's development minister. "That's why we need to open up science and technology."
According to those involved in the negotiations, the mechanism will be crucial to implementing the SDGs. "The North cannot continue to do science, technology and innovation as usual — it would unravel the world," said Macharia Kamau, the UN ambassador for Kenya. "The aspirations of the SDGs are calling for something different. They focus on innovation everywhere on Earth."
Along with the online platform, the mechanism will include a team who will work with different UN agencies to join up their science activities. According to the draft agreement for negotiation, the team will also oversee matchmaking activities to connect scientists and investors, and advise on technologies that support the SDGs.
"Our discussions have already had a positive impact and have created synergies between different UN bodies," said Irina Bokova, the director-general of UNESCO (the UN Educational, Scientific and Cultural Organization).
But some observers wonder how much the mechanism can support private innovation and small businesses, since its focus is limited to UN programmes. "Science is critical to qualitative transformation of growth, but we need to keep an eye on business," said Mukhisa Kituyi, the secretary-general of the UN Conference on Trade and Development. "Otherwise they will simply continue to focus on resource extraction." The mechanism's structure was developed at the UN general assembly in 2013/14. If it were adopted along with the other proposals for the Addis Ababa deal, the programme would be launched formally during the UN summit on the SDGs in New York, United States, in September, the side event heard.