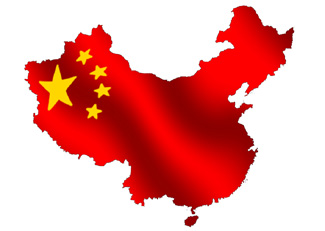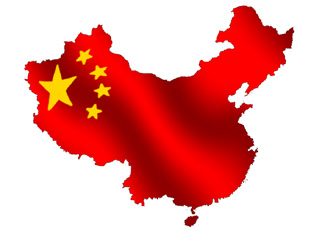 By- SAnews.gov.za
Changsha – African countries can take lessons from China on how they have managed to build a formidable nation.
"As Africans we really need to learn from the Chinese how they have managed to build a formidable nation with similar cultural values which is not easy for an outsider to infiltrate," said Tanzanian government spokesperson Assah Mwambene.
He was speaking to SAnews at the Ministerial Workshop on Development and Management of Radio and TV media for developing countries currently underway in Changsha city, Hunan province, in China.
"Today, it is difficult to define our own national values, we are not secretive, we are too open and too naked to the world and China is different. We really need to adopt the Chinese model to protect our own values that are being spoiled by the unnecessary interference of external hands," he said.
Mwambene was quick to dispel the notion that his suggestion should not be interpreted as censoring the media since in China the media is regulated by the government.
"In China, one cannot register an independent newspaper, television or radio stations as a private entity and it is working for them, but in Africa we have so many private owned media houses. In Tanzania we have a lot of publications, more than 110 radio stations as well as more than 29 television stations.
"This model is working for us, but we need to transform our media industry to become platforms through which we promote patriotism to defend our continent against imperialism and colonialism, promote unity amongst our people and we have no plan to adopt the Chinese model because it won't work for us since we are not a one party state.
"We need the media industry that will be able to unite the people of Africa, tell their good stories to the world. A media industry that will refrain from portraying Africa as a war zone. We need the media industry that will proudly tell the good stories of Africa in order to attract more international investors," he said.
Mwambene said the Chinese are pioneers in terms of technology and they have facilities to prove that they are not selfish, they have invited South Africa to share their knowledge and skills.
Digital migration
"The Chinese have pioneered the rolling out of digital migration in Tanzania, in East and Central Africa such is Kenya, Rwanda, Madagascar, Democratic Republic of Congo to mention but a few. They are pioneering the construction of the digital infrastructure and their success stories is not told in the western world."
He attributed the success of his country meeting the International Telecommunications Union (ITU) 17 June 2015 deadline, to migrate from analogue to digital broadcasting system, to a joint partnership between Tanzanian Broadcasting Corporation and Star Communication Network of China.
"Digital migration was not going to be an easy process for us without the Chinese company and now our people are able to watch and enjoy their preferred television channels from their mobile phones, their cars because of the successful rolling out of the digital broadcasting project through our partnership with the Chinese," he said.
Zimbabwean Minister of Information Media and Broadcasting Services, Monica Mutsvangwa said: "Our observation is that as African countries there is a lot that we can learn from the Chinese more especially when it comes to preserving and promoting the traditional values with the view of promoting social cohesion…in our African countries today, we lack people who respect one another, people who are proud about their traditional values.
"What we like about the Chinese is that they have never colonised anybody in Africa and they are very honest. They respect other countries' sovereignty and we will continue to work with them in order for the development of our continent. We need to be clear that as African countries we are not here for propaganda lessons, but to share ideas on how we can enhance our communication cooperation".