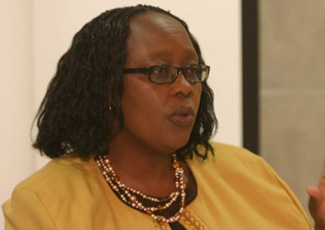 By–SAnews.gov.za
Johannesburg – Government and the private sector have to work together to invest and support small businesses and cooperatives to reduce the levels of poverty in South Africa, says Deputy Minister of Small Business Development Elizabeth Thabethe.
"Small, Medium and Micro Enterprises (SMMEs) are the engine of the economy and we will see poverty, inequality and unemployment drastically reduced if we all deploy our resources towards the creation of new enterprises and support existing small to medium enterprises," Deputy Minister Thabethe said.
Addressing funders and entrepreneurs during a Stakeholder Day in Johannesburg on Tuesday, she said the National Development Plan envisaged that 90 percent of the 11 million jobs targeted by 2030 will come from the small business sector.
"It is therefore critical that both the public and private sector avail opportunities for small to medium enterprises so as to arm them to fight the high unemployment we are facing as a country and help create the jobs that our people need," Deputy Minister Thabethe said.
According to the Small Enterprise Development (SEDA), small enterprises already contribute approximately 35 percent of the country's Gross Domestic Product (GDP) and employ over half the number of people who work in the private sector.
One out of five units exported from South Africa is said to have been produced in the small and medium business sector.
"It thus calls on all of us [government and the private sector] to rally behind small businesses and cooperatives," she said.
Deputy Minister Thabethe said government had identified a number of potential interventions including the creation of opportunities for SMMEs to target local and international markets for their products to address the challenge of access to markets.
"We want more investors to partner with small businesses. The private sector can certainly help transform our economy and propel many SMME's to enter the mainstream economy, she said.
The Stakeholder Day was hosted by the Hope Factory. Hope Factory is part of the nation building division of the South African Institute of Chartered Accountants (SAICA).