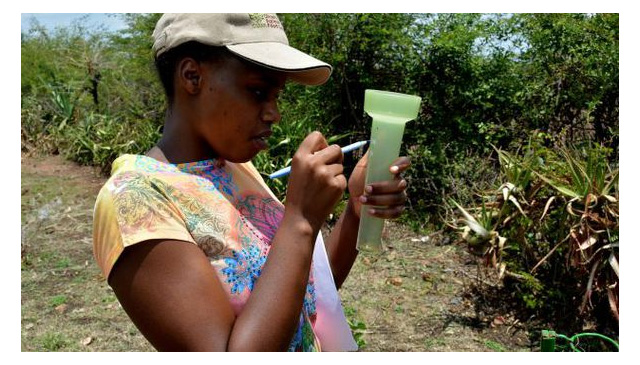 By – SciDev.Net – Tania Rabesandratana
People in Africa and Asia are more likely to consider global warming a personal threat if they notice changes in the local temperature, according to an analysis based on a survey of 195,000 people from 119 countries.
Subsistence farmers in particular "are pretty good at actually detecting changes" in rain and temperature patterns, says Anthony Leiserowitz from Yale University in the United States, one of the authors of the study published in Nature Climate Change last week (27 July).
"They get it, they feel it," says Roger-Mark Souza, director of population, environmental security and resilience at the Wilson Center, a US think-tank on global issues. Souza says that in some countries such as Malawi there is no word for climate change in the local language. To reach these people, communicators could reframe the issue by referring to direct impacts on people's livelihoods.
Leiserowitz argues that climate change is an important concept to consider to make sense of local weather variation and reach informed decisions on a range of issues — from which crops to plant to where to place a new port, for example. At the moment, he says, people make "huge, decade-long capital investments often without thinking about how those decisions will play out in an ever-warming world".
The analysis is based on a large opinion survey carried out by polling company Gallup in 2007 and 2008.
Previous analyses of the survey found the highest levels of awareness of climate change in Europe and North America. Meanwhile, a majority of people in developing countries in Asia, Africa and the Middle East said they had never heard of climate change. For example, about 65 per cent of respondents in India and Pakistan said they have never heard of it. In Egypt this figure was 75 per cent and in Burundi 78 per cent (see map 1).
"Among those respondents who had heard about climate change, however, those in developing countries generally perceived climate change as a much greater threat to themselves and their own family than did respondents in developed countries," the study says (see map 2).
The new study reiterates that education is the most important factor affecting climate change awareness, particularly in the developing world. "If you're illiterate, it's very difficult to join a global conversation about a problem like climate change which is usually in the language of science and global politics," says Leiserowitz, director of the Yale project on climate change communication.
But beyond education, the study says, each country has its own set of factors shaping public awareness. This means, it adds, that programmes aiming to increase people's engagement should be tailored to the unique context of each country, especially in the developing world.
"Global and national level analyses [of climate change perception] help in policymaking, but have some limitations for local action," says Kamal Bawa, a biologist at the University of Massachusetts Boston, who has studied the impact of climate change in the Eastern Himalayas.
He adds that local adaptation and mitigation strategies should take into account factors such as geography, culture, religion and socio-economic variations within countries to better address the effects of climate change.