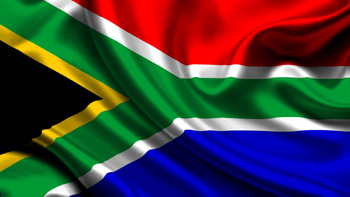 By – SAnews.gov.za
Pretoria – A Gauteng based Cosmetics Company will be targeting export opportunities in the cosmetics sector when the Department of Trade and Industry (dti)'s Outward Selling and Investment Mission (OSIM) to Ghana and Nigeria kicks off today.
Chief Executive Officer of Yivani Ezi Ndaba Trading, Ntshantsha Majambozi, says she is hoping to meet with other companies especially those who are interested in distributing their products.
She said her main target will be agents and those who will be interested in collaborating with her company.
"Yivani's vision has always been to create a footprint outside South Africa, hence the focus on the use of South African indigenous oils as this will give us a competitive advantage when we sell outside the country," she said.
She added that the company has been desperately trying to establish itself in the Ghanaian market since they showcased their products early this year.
"We have been eyeing Nigeria for a while because we know that it is a good market for our products. We already have one distributor selling on a small scale, and this is how we know that there is a huge potential," said Majambozi.
Yivani Ezi Ndaba Trading's business concept is based on promoting natural South African indigenous essential oils. Their products range from soothing cosmetics like tissue oil, body oil, soothing and nourishing creams, soothing serum, body firming gels and body firming creams, among others.
Yivani Ezi Ndaba Trading is one of the 30 companies assisted by the dti through its Export Marketing and Investment Assistance Scheme (EMIA) to participate in the OSIM.
Taking place from today until Friday, the OSIM aims to assist South African companies to create market penetration for South African value-added products and services.