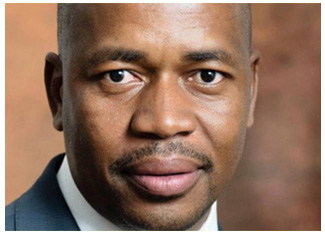 By – SAnews.gov.za
Pretoria – Department of Trade and Industry (dti) Deputy Minister Mzwandile Masina has commended the governments and business people of Ghana and Nigeria for their efforts to work with South Africa.
This as the Deputy Minister, together with a business delegation, concluded an Outward Selling and Investment Mission (OSIM) to Ghana and Nigeria on Friday.
Deputy Minister Masina said he was encouraged to see African countries keen to work closely with others in order to close trade gaps and open markets for trade and investment opportunities.
"The eagerness expressed by Ghana and Nigeria to foster closer economic cooperation among African countries was an indication that Africa is moving towards integration and that the expansion of trade among African nations holds key to faster growth and development in the continent," said Deputy Minister Masina.
The Chief Executive Officer of Delberg Engineering, Owen Maroleni, said as a rail component manufacturing company they made good trade leads in both countries and that there were positives that the company and others in the delegation derived from the mission.
"We met with government officials who were eager to import our expertise and utilise it in their countries. Rail opportunities are plenty in Africa because most countries on the continent are in the process of rehabilitating their old rail systems and use new technologies that can improve their transport system," said Maroleni.
Maroleni acknowledged the critical role that government plays in facilitating trade missions and opening new markets in Africa and the rest of the world for local companies.
The objective of OSIM — which kicked off in Ghana on Monday – was to increase trade and investment, and deepen bilateral relations between South Africa and Ghana and Nigeria.