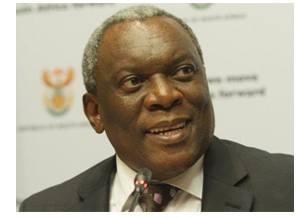 By – SAnews.gov.za
Pretoria – Government is implementing its broadband policy which will ensure that South Africans have access to fast, reliable, secure and affordable internet.
"Through the broadband rollout, government intends to accelerate the delivery of broadband to government offices, communities and Small, Medium and Micro-sized Enterprises (SMMEs)," said Telecommunications and Postal Services Minister Siyabonga Cwele.
Speaking on Monday at the Southern Africa Telecommunication Networks and Applications (SATNAC) Conference, he said in the next 30 days his department hopes to finalise the appointment of the lead implementation agent.
"The ground work in the eight pilot district municipalities has commenced in collaboration with Telkom and we are well on a path to ensure that all South Africans, particularly those in the rural areas have access to broadband connectivity," Minister Cwele said.
He said the second phase of connectivity will begin in the coming financial year and run until 2020 as all government offices in South Africa will be connected to broadband.
"As we connect all government offices to drive e-government, we envisage increased uptake and use of Information and Communications Technologies (ICT's) and ultimately all South Africans will be a part of this digital revolution," Minister Cwele said.
The Department of Telecommunications and Postal Services has also finalised the National ICT Policy Review.
The department is also working towards aligning the sector's legal framework with the recommendations of the review to enable the rapid deployment of broadband infrastructure to:
create open access networks that will reduce the duplication of infrastructure and direct competition towards services;
encourage the expansion of local manufacturing of ICT goods and SMME growth; and direct the allocation of spectrum as a scarce resource for national growth.