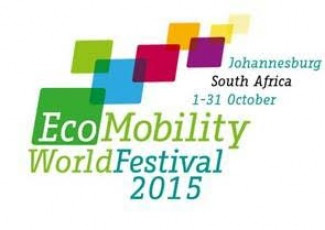 The Mayor of Johannesburg, Mpho Parks Tau, will host an online press conference on 17 September, 1 pm CAT/CEST
ICLEI –Local Governments for Sustainability (http://www.iclei.org) and the City of Johannesburg will host an online press conference on 17 September at 1 pm CAT/CEST on the occasion of the EcoMobility World Festival 2015 (http://www.ecomobilityfestival.org), the first on the African continent, which will "turn the streets of Sandton inside out."
Journalists interested in participating in this online press conference will be able to ASK QUESTIONS LIVE VIA THE INTERNET.
Who: Mpho Parks Tau, Executive Mayor of Johannesburg
Gino Van Begin, ICLEI General Secretary
When: Thursday, 17 September, 1 pm CAT/CEST
What: EcoMobility World Festival (www.ecomobilityfestival.org)
Language: The conference will be held in English, but speakers and spokespeople will be available for follow-up interviews also in French and German.
How it works: This service is FREE and only requires a computer connected to the internet.