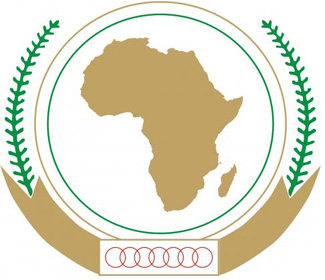 The African Union Commission, through its Directorate of Administration and Human Resources Management (AHRM), launched its newly developed Learning and Development (L&D) Strategy, on the 17th of September 2015 in Addis Ababa, Ethiopia.
The goal of the AU L&D Strategy is to introduce a flexible and adaptive approach to African Union (AU) staff learning and development. A method that reflects the changing needs and priorities of the Commission and other AU organs as articulated in the AU's strategic plans and priorities.
The strategy aims to support AU staff to be agile learners, continually exposed to opportunities to enhance the skills and knowledge needed to deliver excellence in an ever-changing context. It is also highly inclusive, providing opportunities to short term staff, regular staff, and elected officials.
The AU L&D Strategy reflects and takes into account contemporary research around adult learning and development (andragogy). Principles of andragogy increase the effectiveness of L&D activities. Ultimately, the aim is to motivate staff through relevant opportunities for personal and professional development.
In her message, the African Union Commission Chairperson, Dr. Nkosazana Dlamini Zuma, expressed its gratitude to the AUC staff for being part of this crucial process that will lead to a more collaborative and effective organization. "We listen to the voices of our colleagues and staff, and we hear a clear message of unity.
It is our deep desire to leverage this spirit of unity and become the very best the African Union Commission we can be. With this in mind, we are launching the Year of Leadership as a first step in our journey toward the realization of Agenda 2063", said AUC Chairperson. "People need to be ready to learn. We are a learning organization", stressed Dr. Nkosazana Dlamini Zuma in her letter to AU Staff (see full text on AU website: au.int).
The African Union L&D Strategy will benefit and impact staff members as it prepares them with leadership and management skills, capabilities and competencies needed to meet AU mandate as well as elicit higher levels of commitment in fulfilling the AU mission and vision. Moreover, it contributes to the adoption of a lifelong learning culture, defined by a strong and progressive learning integrated in daily processes that support staff in their on-going efforts to stay effective, relevant & result oriented in a shifting environment.
The AU L&D Strategy is rooted in core values including Pan-African Optimism, Professionalism, Integrity, Learning and Empowerment that were identified by the staff as pivotal for a more cost effective and impact oriented African Union.