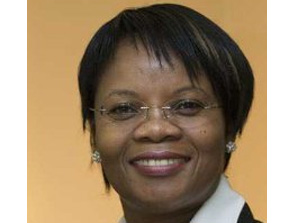 By –SAnews.gov.za
Public libraries have been at the heart of South Africa's communities for many years. Much as our communities have evolved, so have our libraries. Even though, some feel the rapid growth in technology and electronic reading may pose threats for libraries, others see opportunity for integration and make libraries even more relevant to the needs of the 21st century. SA news writer Nosihle Shelebe spoke to the CEO of the National Library.
Professor Rocky Ralebipi-Simelane, is passionate about the role of libraries. He describes libraries as the "light" of any society.
"Imagine the world was a dark place with only one person carrying a lit candle. If that person shares their light with the person standing next to them and that continues with each individual sharing the light, then that would create a massive amount of light in the world, that is the role of libraries," Ralebipi-Simelane says. As South Africa celebrates its diverse cultures in the month of September, Ralebipi-Simelane feels that the culture of reading should also be celebrated.
When she sees young and old people coming to use the services offered by the National Library she feels a sense of hope that South Africa is going to be a better place.
According to her, the National Library has been the "light" that empowers South Africans through many of its programmes.
"The library recognises the importance of instilling a culture of reading from an early age."
Through its Children Literature programme, the library has been able to instil a passion for reading amongst pre-school children.
As part of the programme, pre-schoolers are bussed in to the public libraries for four days a week and their teachers read stories to them.
"We want them to have this joy; begin to know this is part and parcel of what they can get. We hope the schools can pick that up," Ralebipi-Simelane says.
South Africans don't read
Statistics indicate that only 14 percent of the South African population are active book readers, and only five percent of parents read to their children. Over half of South African households do not have a single leisure reading book.
"We need to create a massive reading nation because if we don't read we cannot compete in this 21st century. If we are not reading, it's almost as if we are handicapped and the world is not waiting for us."
During the National Book week, local book stores sold books from as little as R20.
As part of the Heritage month activities, Arts and Culture Deputy Minister Rejoice Mabudafhasi also headed a reading campaign in Limpopo where she emphasised the importance of reading.
The department has given the National Library a grant which assists aspiring writers through its Centre for the Book programme.The programme develops initiatives that are aimed at supporting and nurturing South African budding writers.
Programme helps aspiring writers
About 2000 aspiring writers have benefitted from the programme and has helped published books such as Beyond Inspiration by Ramoroka NT and Pule IT, Letters to my sister by Nhlanhla Maake and Beautiful Fools, a collection of poetry.
In 2006, an audit was done by the National Council for Library and Information Services to determine how many libraries were in the country.
The audit revealed that South Africans did not have access to libraries and the libraries that were available were not really relevant to the needs of the citizens.
South Africa now boasts about 2000 public libraries that have the necessary modern information and communication technology equipment.
Prof Ralebipi-Simelane says the National Library of South of Africa has been given R32million by the Billgates Foundation to buy equipment for the libraries.
Established in 1818, the National Library of South Africa has material that dates as far back as the 1600s, when the settlers came to South Africa in the 17th century.
"A lot of them brought with them books, maps and general reading material," she says.
Ralebipi-Simelane says the library has many items in its collections which included maps, memoirs, poetry, images and khoi san drawings.
The library has about five million items, which exist on two campuses in Pretoria and Cape Town.