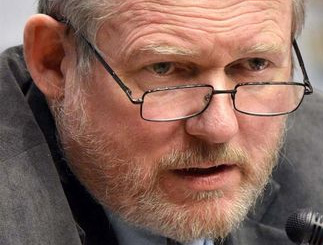 By – SAnews.gov.za
Pretoria – Trade and Industry Minister, Dr Rob Davies, has arrived in Turkey where he will take part in the G20 Trade Ministers meeting and the G20/OECD Global Forum on International Investment (GFII) 2015.
"The G20 trade ministers meeting will focus on the slowdown in global trade and how to make the multilateral trading system work better. The discussions will focus on the implications of global trade slowdown for the future of trade and at policy options to further integrate SMEs into global value chains," said dti spokesperson Sidwell Medupi.
Under the multilateral trading system, the discussions will be on the implementation of the Bali Package and the importance of delivering a successful outcome for the 10th World Trade Organisation (WTO) Ministerial Conference to be held in December 2015, in Nairobi, Kenya.
The Bali Package is a trade agreement that resulted from the ninth Ministerial Conference of the WTO in Bali, Indonesia, in December 2013. It is aimed at lowering global trade barriers and is the first agreement reached through the WTO that is approved by all its members
The meetings are scheduled for Monday and Tuesday.
Kenya will be the first African country to host the WTO Ministerial Conference. Ministerial Conferences are held every two years and is the highest decision-making body of the World Trade Organisation.
The G20/OECD Global Forum on International Investment 2015 will be held under the theme "International investment policies in the evolving global economy".
The Forum will discuss the state of international investment policies, identify possible impediments, and explore policy options in support of a more coherent and cohesive trade and investment regime.
It will also discuss multinationals in global value chains. The dit said multinationals are at the centre of the relationship between trade and investment with over two thirds of world trade linked to their activities, driven equally by the sales of their foreign affiliates and associated firms.
Since 2001, the Organisation for Economic Co-operation and Development (OECD) Global Forum on International Investment has been bringing together the global network of policy makers, academics, business leaders, labour representatives, and members of civil society, from advanced and developing countries, dealing with the policy challenges of international investment.
Previous Forums, among others, have taken place in Mexico in 2001, China in 2002 and South Africa in 2003.