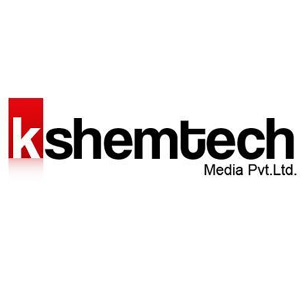 KshemTech Media participated in the Indo-Africa ICT Expo conducted in the Nairobi, Kenya as one of the visitors. The company's spokesperson announced the successful participation in the expo.
KshemTech Media Pvt. Ltd. is one of the well-known IT Companies. The headquarter of the company is situated in the Ahmedabad, Gujarat, India. Recently, the spokesperson of the company has announced their successful participation in the Indo Africa ICT Expo 2015. The company's representatives visited the expo as one of the delegates. The expo was conducted by the government of Africa and India to give a platform to the ICT (Information, Communication and Telecom) business sectors. To take part in this initiative of the government, the representatives of the KshemTech Media visited Nairobi, Kenya, Africa during 28th and 29th Sep, 2015.
AFRICA ICT EXPO 2015
The representatives of the company met different prospects during the trade show. They met many like-minded business professionals. They discussed the possible business opportunities during the expo and announced it as a successful participation in front of the media. The highlighted services of the company during the event are listed below:
Responsive Web Design and Development
Mobile Apps Design
Graphic Design
Custom Website Development
Digital Marketing
"The responsive web design and development is one of the most appreciated services in the Africa. Already, there are many well established web development companies. The Company representative has discussed possible partnership opportunities with the Africa IT Companies. We will be their web design, and development service provider/partner. The African business professionals were looking for the web developers, which was really nice for us. Very soon, we will be the IT partners for a few African companies. We educated people about the search engine benefits of the responsive website. There were many startups and small companies, who understood this concept and its benefits really well. They initiated an inquiry to revamp their website, which are under discussion at the moment." said the spokesperson of the KshemTech Media. The company provides design and development services in the different advanced and in trend technologies. Some of them are WordPress, Joomla, Magento, CakePHP, Codeigniter and many more.
As per the announcement made by the spokesperson, the visitors of the Indo-Africa ICT Expo have shown keen interest in the company's custom web development services. "It was really good to see the great response earned for our Web development and Web design services. Also, we educated people about the benefits of the digital marketing. Some African companies have shown interest in making us their digital marketing partner. We have also discussed a few projects of Website Development and SEO." announced the spokesperson of the company. The company's spokesperson has announced it as a successful participation. To know more about the services and portfolio of the company, visit: http://www.kshemtech.com/