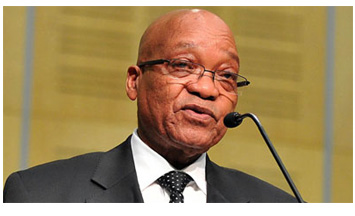 By – SAnews.gov.za
Pretoria – South Africa and the Democratic Republic of Congo (DRC) are expected to take their relations to new heights when President Jacob Zuma visits that country later this week.
At the invitation of President Joseph Kabila Kabange, President Zuma will be in the DRC on Friday for the 9th Session of the Bi-National Commission (BNC).
The 9th South Africa-DRC BNC will be preceded by a ministerial meeting and a senior officials' meeting.
The BNC includes commissions on politics and governance, defence and security, economics, finance and infrastructure, and humanitarian and social affairs, said International Relations and Cooperation spokesperson Clayson Monyela.
"During their official talks, the two Presidents will review a wide range of bilateral, regional and international issues. The two Presidents will further review progress made with the implementation of bilateral projects," the spokesperson said on Tuesday.
The Heads of State will also take the opportunity presented by the BNC to exchange views on peace, security, stability and development on the continent, paying particular attention to the Great Lakes Region.
South Africa and the DRC cooperate in several projects covering various fields, including security sector reform, infrastructure development, capacity and institutional building, humanitarian and social matters.
South Africa is the DRC's biggest supplier of foreign goods and services providing more than 20% of the country's total imports.
Bilateral trade increased from R11 billion in 2012 to R13 billion in 2014.