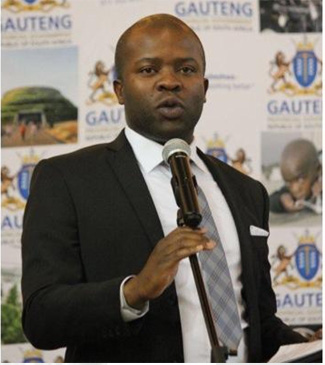 By –SAnews.gov.za
Johannesburg – The Gauteng Provincial Government has committed to giving qualifying township-based businesses all contracts that are under R500 000.
Gauteng MEC for Economic Development, Environment, Agriculture and Rural Development Lebogang Maile said the provincial government had taken a decision that 30 percent of its budget will be spent on township entrepreneurs.
He was addressing community members in Ivory Park during the launch of the Qondis' ishishini lakho – meaning fix your business – campaign on Wednesday.
The campaign is aimed at registering 10 000 township small, medium and micro enterprises (SMMEs) with a turnover of less than R1 million.
The provincial Department of Economic Development has enlisted the help of 1000 volunteers who will crisscross the province to assist township business owners register their businesses.
MEC Maile said government wanted to give business to people who are committed entrepreneurs as they in turn create jobs.
"From now on there will be no excuses for any government department or agency to overlook township businesses in procurement processes," MEC Maile said.
He said almost 300 township businesses in construction and maintenance are currently providing services in public buildings, schools, hospitals and police stations.
"Over 50 township clothing and textiles businesses are supplying linen to hospitals in the province, the same hospitals are procuring 40 percent of fresh produce from black farmers – a figure which is going to be doubled by 2016," MEC Maile said.
A total of 20 percent of the budget for bread in provincial hospitals is earmarked for township businesses.
"This government is determined to demonstrate that our actions regarding the township economy matches our words," he said.
MEC Maile said the outcome of the campaign will rob big business of any excuse to evade supporting township businesses and suppliers.
"This government takes the mission to revitalise township economies very seriously," he said.
The Qondis' ishishini lakho campaign is also aimed at changing perceptions about business registration and awakening township businesses to the benefits of business formalisation such as opportunities for funding, credit lending and greater market access.
The campaign brings together various government agencies that deal with taxation, registration, funding, water and electricity as well as liquor licenses under one roof to provide immediate onsite assistance to businesses across Gauteng townships.