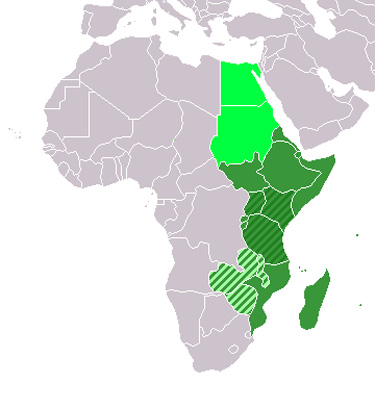 Key Fixed and Mobile Market Indicators : Operators Look to New Revenue Streams to Sustain Their Growth.
This research provides an analysis of the East African telecommunications market. The focus areas are fixed-line, mobile, and Internet communications, with special interest in broadband communications. The study includes analysis for the 13 East African countries on country and regional levels. The study highlights key mobile network operators and fixed-line operators in each country and their strategies to compete in this market. In addition, strategic insights on trending areas such as mobile money, mInsurance, and mCommerce services are included. A look into the market's future and an analysis of the current market landscape are provided.
Key Findings
The most-developed telecommunications countries by penetration rate in East Africa are Seychelles ( %), Kenya ( %), and Sudan ( %).
The mobile communications penetration of % for Seychelles is largely a result of the tourism industry where multiple SIM cards are bought for short-term use.
In addition, Seychelles continues to retain the highest ICT development index (IDI) rank ( out of countries) and the highest networked readiness index (NRI) rank ( out of countries) in the region.
Market characteristics include a drive for market liberalization and fierce competition.
Market liberalization has been a key driver of telecommunications development, as opposed to the slow growth experienced in countries with government-owned monopolies
Fierce competition is driving market consolidation and expansion into neighbouring countries. As a result, mobile network operators (MNO), e.g., MTN, Vodafone, Airtel, and Millicom are increasing their geographic presence in multiple countries across Africa. The telecommunications market in Uganda is ripe for consolidation as a result of high competition.
Read the full report: HERE