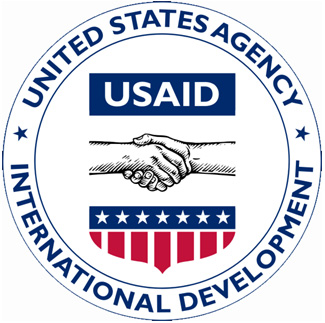 Satellite Assisted Pastoral Resource Management (SAPARM) helps pastoralists find greener pastures to keep their livestock alive in Ethiopia and Tanzania.
The U.S. Agency for International Development's (USAID) Development Innovation Ventures (DIV) has awarded Project Concern International (PCI) $1.3 Million to expand and scale an innovative program providing traditional pastoralists with maps derived from geo-stationary satellites to assist them in finding appropriate grazing within thousands of square kilometers of traditional grazing grounds in Ethiopia and Tanzania.
Stage one of the Satellite Assisted Pastoral Resource Management (SAPARM), also funded by USAID DIV, helped thousands of pastoralists by improving their ability to pinpoint adequate grazing land and cut livestock mortality in half. This next phase will assess the impact on several communities and over one million people in both Ethiopia and Tanzania.
Google.org has also partnered on this initiative, providing $750,000 as part of its funding for innovators around the world who are using technology to combat humanity's biggest challenges.
"As climate change ravages arable land in East Africa, herd deaths have been cut in half when pastoralists have the technology they need to find green pasture for their animals," said George Guimaraes, President and CEO of PCI. "We are thrilled to have the opportunity to scale-up the SAPARM effort with USAID's Development Innovation Ventures program and Google to create sustainable solutions to reduce poverty in East Africa."
"PCI's work on SAPARM demonstrates the power of getting information directly to those who can make the best use of it, something we care a lot about at Google," said Jacquelline Fuller, Director of Google.org. "We're excited about the early outcomes the approach has shown and to have USAID as a partner in scaling its reach."
The project is being implemented in close collaboration with the World Food Programme (WFP) and the governments of Ethiopia and Tanzania. The maps are generated using existing software originally developed by WFP and are distributed to pastoralists every ten days with accuracy down to a ten kilometer area.
A final evaluation of the first stage found almost 80 percent of pastoralists in the intervention community used the maps for migration decision-making and more than half said it was their most important source of information. A 48% reduction in livestock loss was observed compared to previous years irrespective of the fact that there was no significant difference in rainfall or vegetation availability.
At a time when climate change is making traditional methods of finding pasture increasingly unreliable, SAPARM fills a critical information gap for pastoralists by allowing them to monitor grazing conditions on a continuous basis. The project provides real-time information to pastoralists who rely on accurate reports of grazing conditions to successfully raise livestock in support of their communities.