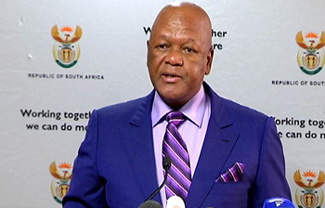 By – SAnews.gov.za
Pretoria – Government leaders will interact with communities around the country during the upcoming National Imbizo Focus Week.
The campaign will run from 30 November to 6 December 2015.
This year's Imbizo Week will be used to show how government has delivered on the Nine-Point Plan to grow the South African economy.
Briefing the media after this week's Cabinet meeting, Minister in the Presidency for Planning, Monitoring and Evaluation Jeff Radebe said the National Imbizo Focus Week will be held under the theme 'Together We Move South Africa Forward'.
The Minister said this will also provide a platform for public participation and meaningful dialogue to revive the economy.
"Members of the Executive are urged to dedicate time to contribute towards extending the reach of this campaign to areas across the country. Emphasis should be placed on amplifying partnerships and stories from beneficiaries," said Minister Radebe.
He said Government Communication and Information System (GCIS) is responsible for the coordination of the campaign and will disseminate a comprehensive toolkit, including key messages and a media plan.