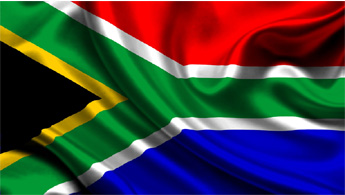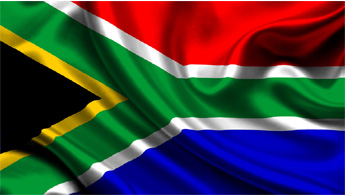 By – SAnews.gov.za
Cape Town – Government has made progress in assisting small, medium and micro enterprises (SMMEs) unlock their full potential in order to create jobs.
Briefing media on progress made by programmes in the Economic Sectors, Employment and Infrastructure Development (ESEID) Cluster, Rural Development and Land Reform Minister Gugile Nkwinti said small businesses, including those in the informal sector, were given valuable support in the form of skills training and funding to help them sustain their businesses.
The National Development Plan (NDP) has identified the small business sector as one of the main job drivers in the South African economy by the year 2030.
In his State of the Nation Address in February, President Jacob Zuma said small business is "big business", and that government would continue to support it through a wide variety of interventions.
The Minister said 620 informal traders were trained in all nine provinces through the National Informal Business Upliftment pilot project, which was done in partnership with the Wholesale and Retail Sector Education and Training Authority (W&RSETA).
"The training focused on entrepreneurship, marketing your business, customer care, financial management, purchasing skills, regulatory and by-law compliance, hygiene and food safety, merchandising, and point of sale," he said.
He said 489 enterprises and cooperatives were supported through the rural development, environment and tourism sectors' initiatives.
A fresh-produce market has been established in uThungulu District Municipality in KwaZulu-Natal.
"To support the development of a vibrant bio-economy industrial sector, the Biomanufacturing Industrial Development Centre that was established at the Council for Scientific and Industrial Research now supports 17 small and medium high-tech enterprises.
"To support the development of a competitive mobile innovation industry, a mobile solutions lab (mLab Southern Africa) was established at The Innovation Hub and now supports 11 small and five medium mobile innovation enterprises," he said.
Minister Nkwinti said, meanwhile, that the Department of Small Business Development, through developmental finance institutions (DFIs), continues to facilitate access to finance for SMMEs and cooperatives.
The department's Black Business Supplier Development Programme supported 376 enterprises to the tune of over R95 million, which in turn supported 10 399 jobs.
"The Small Enterprise Finance Agency (SEFA) disbursed R344 million to 24 711 SMMEs. It also financed 5 305 youth-owned businesses, 22 296 black-owned,
21 940 women-owned, 22 620 SMMEs and cooperatives in priority provinces.
"It is important to note that 43 percent of the allocations were in the priority sectors – such as construction, information and communications technology (ICT), mining, manufacturing, agriculture and tourism – as defined in the New Growth Path and the Industrial Policy Action Plan (IPAP)," said the Minister.
He said it was encouraging to note that 98 percent of support is towards informal businesses.
"This is consistent with the Nine-Point Plan announced by the President during the 2015 SoNA. It is important to note that most of the SEFA's loans are not supported by any form of collateral."
The Small Enterprise Development Agency's network of 48 incubators supports 2 236 clients.
A total of 535 permanent jobs were created by incubated small enterprises, mostly in the agriculture and construction sectors.
Meanwhile, the Minister has called on South Africans to refrain from resorting to violence when embarking on protests and industrial action.
He said Deputy President Cyril Ramaphosa was currently heading a forum of business, government and labour with an aim of normalising labour relations.
"Other mechanisms to reduce workplace conflict include a code of conduct for strikes, lockouts and compulsory arbitration by the Commission for Conciliation, Mediation and Arbitration.
"South Africans are generally peace-loving and law-abiding citizens. We must stop all criminal and violent activities during industrial action and labour strikes.
"I would like to emphasise that peaceful negotiations are the best solution to deal with disputes and problems."