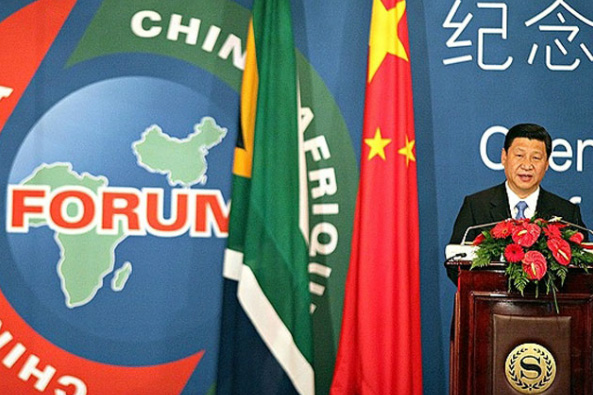 By – SAnews.gov.za
Johannesburg – The South African government says preparations are well underway for the Second Summit of the Forum on China-Africa Cooperation (FOCAC), the first to be held on the African continent.
South Africa will in December play host to the second summit of FOCAC under the theme "Africa-China Progressing Together: Win-Win Cooperation for Common Development."
"Preparations are at an advanced stage and we are confident that the summit will succeed in its objective to elevate Africa-China relations and ensure mutual benefit and growth, which will result in the betterment of the lives of our people," said International Relations and Cooperation Minister Maite Nkoana-Mashabane, on Friday.
The summit in Johannesburg will be preceded by a meeting of senior officials on 2 December 2015, followed by the Sixth Ministerial Meeting of FOCAC on 3 December 2015.
Several African leaders, the African Union (AU), heads of regional organisations and multilateral organisations will participate in the summit.
Minister Nkoana-Mashabane said African Heads of State and Government have been invited.
"We have already issued invitation letters and logistical plans are well underway."
The summit will see the adoption of a new declaration — the Johannesburg Declaration — and a plan of action plan, which will outline specific measures aimed at consolidating the growing mutual partnership between Africa and China.
The summit will pick up on key areas of cooperation which the two sides have identified. These include economic cooperation, infrastructure development, beneficiation, debt relief, industrialisation, investment promotion, market access expansion, cooperation in health, agriculture, science and technology, education as well as cultural and people-to-people exchanges.
The Johannesburg Declaration will also take into account the African Union's first 10-year implementation plan of Agenda 2063, which is a continental vision for an African continent that is united, peaceful, prosperous and which moves towards industrialisation and value-addition, infrastructure development and greater intra-African trade.
The African continent has identified several projects that need to be implemented in the first 10 years of Agenda 2063. These include an integrated high speed train network, the great Inga Dam project, a single African aviation market, the free movement of persons and the African passport, the creation of a free trade area as well as silencing the guns in Africa by 2020.
"As co-chair, South Africa will endeavour to ensure that the African agenda is realised through the FOCAC partnership," said Minister Nkoana-Mashabane.
For its part, China has indicated that it would take into account the needs of Africa's development and all African countries' aspirations during the summit.
The summit, said Minister Nkoana-Mashabane, is imperative as it will further elevate the Africa-China relationship to a new level that will have a beneficial impact and give impetus to Africa's developmental agenda.
"Africa and China have always forged strong economic relations, particularly since 2009 when China became the continent's largest partner."
China has been Africa's largest trading partner for six consecutive years, with trade in 2014 reaching US$222 billion.
The Chinese invested $4 billion in Africa last year — up by 14% from a year earlier.
At least 2 500 big and medium Chinese companies have registered to operate in Africa across a broad variety of sectors.