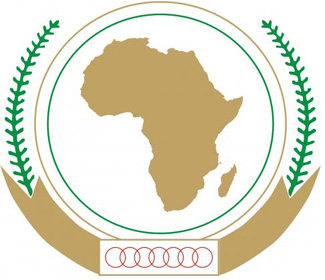 1st STI conference week kicks off with a call for Africans to maximize the use of Science, Technology and Innovation to ensure economic prosperity in the continent
The first Science, Technology, and Innovation week, celebrated under the theme Science, Technology and Research for development of a nation began today, 12th November 2015 at the African Union headquarters in Addis Ababa. The event, co-organized by African Union Commission and Ministry of Science and Technology of the Government of Ethiopia brought under one roof senior government officials, senior Education, Science and Technology officials, partners, exhibitors, private sector, AUC officials, researchers, academics among others.
Addressing the occasion was AUC Commissioner for Human Resource, Science and Technology H.E Dr Martial De-Paul Ikounga who welcomed the participants to the AUC. In his opening remarks, Dr Ikounga commended the efforts of the Government of Ethiopia in establishing the fund for research and innovation to contribute towards the national objectives on research highlighting that the scientific awards on STI is in line with the African Unions' policy on the domain of Science and Technology at the continental level. The commissioner also noted that changes in technology and the global economy present both opportunities and unprecedented challenges for Africa hence recognizing that the STI week offers a platform to renew determination to encourage and support the emergence of a knowledge-based economy. On achieving the African Unions' developmental goals, HE. Commissioner Ikounga emphasized that the aspirations of the Agenda 2063 can only be achieved if we master education, science and innovation.
H.E Ato Demeke Mekonnen, Deputy Prime Minister, Federal Democratic Republic of Ethiopia ,In his opening remarks acknowledged the celebration of STI week as a clear indication that Science, Technology and Innovation is not only an Ethiopian pursuit but also a continental agenda which is further ascertained by the collective endorsement of STISA 2024 by AU Member States in which Ethiopia is working towards its attainment.
He also emphasized his Government's awareness of the crucial role of Science, Technology and innovation in the development of any nation saying that they have enacted different policies that ensures that Science, Technology and Innovation would play its intended central role of our entire capacity building program as a country. "The 70/30 policy, that ensures 70% of all our university students be enrolled in the engineering and science programs, the establishment of Technology Institutes in ten of our older universities, and the establishment of two Science and Technology Universities are some indications of the seriousness of our government to make Science and Technology its core policy matters." He said. The Deputy concluded by calling upon all private institutions, Ethiopians and all Africans to rally behind Science, Technology and Innovation to build a nation and continent that focuses on speedy and sustainable growth and provide its citizens a fair share of the ever growing economic stance.
The Ethiopian Minister for Science and Technology, Mr Ato Abiy Ahmed who reiterated the previous speakers' sentiments, also noted that there is no region of its Government where Science Technology and Innovation is not directly connected and urged all organs to do their level best to integrate mission and vison of STI in planning and operationalization.
The three- day event will include STI Panel discussions, Exhibitions and National STI awards.