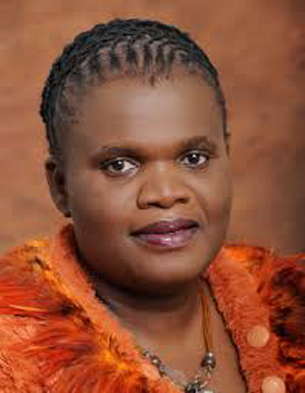 By – SAnews.gov.za
Pretoria – South Africa is expected to use the upcoming Southern African Development Community (SADC) Information, Communications and Technology (ICT) and Postal Services Ministers' meeting to sign bilateral agreements with the Kingdom of Lesotho on digital migration.
Communications Minister Faith Muthambi will join her SADC counterparts on Thursday in Maseru, Lesotho, to discuss the migration from analogue to digital broadcasting, mobile roaming and broadband in the region.
During the two-day visit, Minister Muthambi is expected to sign a bilateral agreement with her Lesotho counterpart on a range of issues including a broadcasting content exchange programme, which is a commitment on the part of the Department of Communications to assist Lesotho in implementing its own digital migration programme.
The agreement will also outline an undertaking that South Africa's Government Communication and Information System (GCIS) will assist Lesotho with the creation of that country's equivalent of a GCIS.
"It is imperative that we strengthen collaboration with the Lesotho government in areas of communications, broadcasting and provide assistance where we can," said Minister Muthambi.
Last week a Lesotho delegation, led by Deputy Principal Secretary Thabang Lekhela, visited South Africa and toured some of the entities that fall under the Department of Communications such as the South African Broadcasting Corporation (SABC), Independent Communications Authority of South Africa (ICASA) and Media Development and Diversity Agency (MDDA).
Earlier this year, Minister Muthambi signed an agreement of cooperation regarding cross-border frequency interference for Digital Terrestrial Television (DTT) services with her Lesotho counterpart, Communications, Science and Technology Minister Khotso Letsatsi.
The two countries missed the International Telecommunications Union (ITU) June 17 deadline to migrate from analogue to digital broadcasting.
The two Ministers agreed to cooperate in mitigating cross border frequency interference that may occur as a result of international protection of analogue frequencies coming to an end.
Earlier this year, when the SADC Ministers met in Walvis Bay, Namibia, those SADC countries that missed the ITU deadline, that are still using the analogue broadcasting signal, committed to migrate to digital broadcasting by June 2016.
This was confirmed by Chair of the SADC Council of Ministers responsible for ICT and Postal Services, Supa Mandiwanzira.
"Some of us may have missed the ITU deadline, but I'm sure we will hit the June 17, 2016 SADC deadline … let's keep the momentum," said Mandiwanzira at the time.
Mandiwanzira is also Zimbabwe's Minister of ICT Postal and Courier Services.